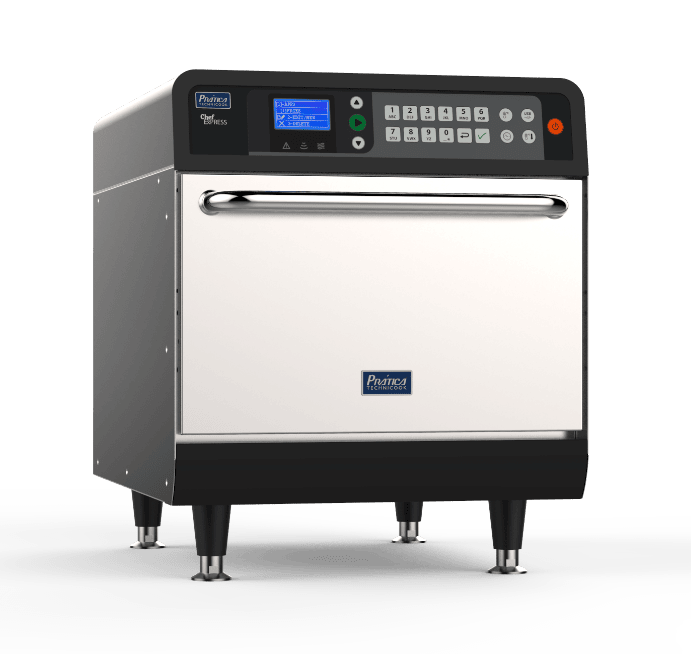 No need for hoods for operation
Glass Door & Lighted Cavity
Visibly see the cooking progress as the oven works
Separate controls for temp,  air impingement, and bottom IR element
Intuitive User-Friendly Interface
…making it easier to set-up/create recipes
…for ease of programming and sharing settings between ovens
Store up to 1,024 Different Recipes
Allowing operators to run a cycle, stop, add new ingredients, and continue cooking cycle when needed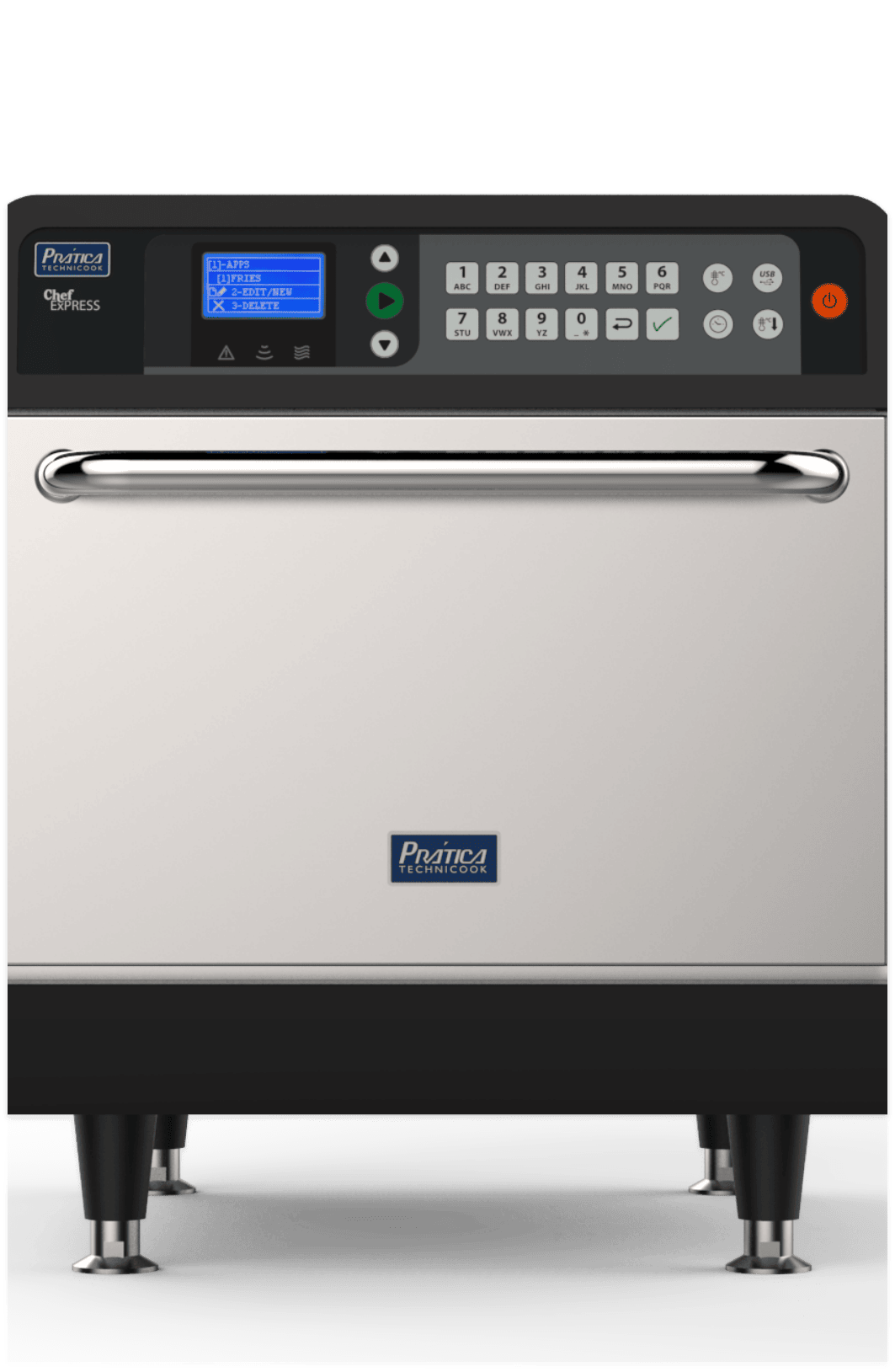 Tested and passed EPA202, allowing them to be certified as non-grease emitting appliances
FITS A HALF-SIZE SHEET PAN
With hot air being pushed at high speeds, securing the same result in batch cooking operation.
Frozen 14″ Pizza in only 3 Minutes 30 Seconds
6″ Turkey Sub in only 30 Seconds
Grilled Cheese in only 45 Seconds
Reuben Sandwich in only 1 minute 30 Seconds
UNIFORM AIRFLOW DISTRIBUTION
Secure and evenly distributed heat ensures a perfect temperature throughout the oven
TOP PERFORMING TEMP CONTROL
Maintains high internal temperatures without increasing room temperature.
Program and start CHEF EXPRESS within a few touches. Customize your menu.
CHEF EXPRESS panel simplifies the basic oven operations for the end-user.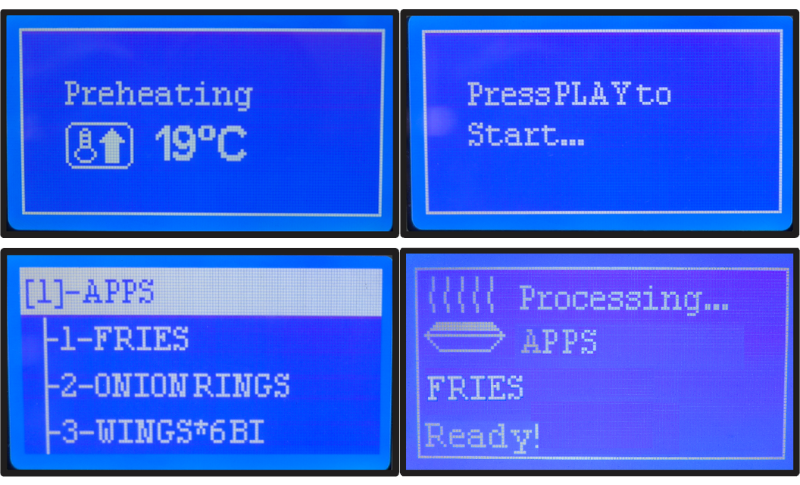 Product Dimensions
(Height x Width x Depth)
25 1⁄8 x 21 x 31 3⁄4(")
636 x 532 x 806 (mm)
194 lbs. | 88 kg
Boxed Dimensions
(Height x Width x Depth)
31 3⁄8 x 22 x 33 7⁄8 (")
800 x 560 x 860 (mm)
242 lbs. | 110 kg
Chamber Dimensions
(Height x Width x Depth)
5 3⁄4 x 15 1⁄2 x 14 1⁄4(")
146 x 394 x 362 (mm)
0.74 cu.ft. | 21L
No hoods needed for operation
Catalytic Converter technology turns grease-laden vapor into water, allowing the oven to operate with no need for exhaust hoods. A removable catalytic converter allows operators to perform the cleaning without the need for a maintenance service call.