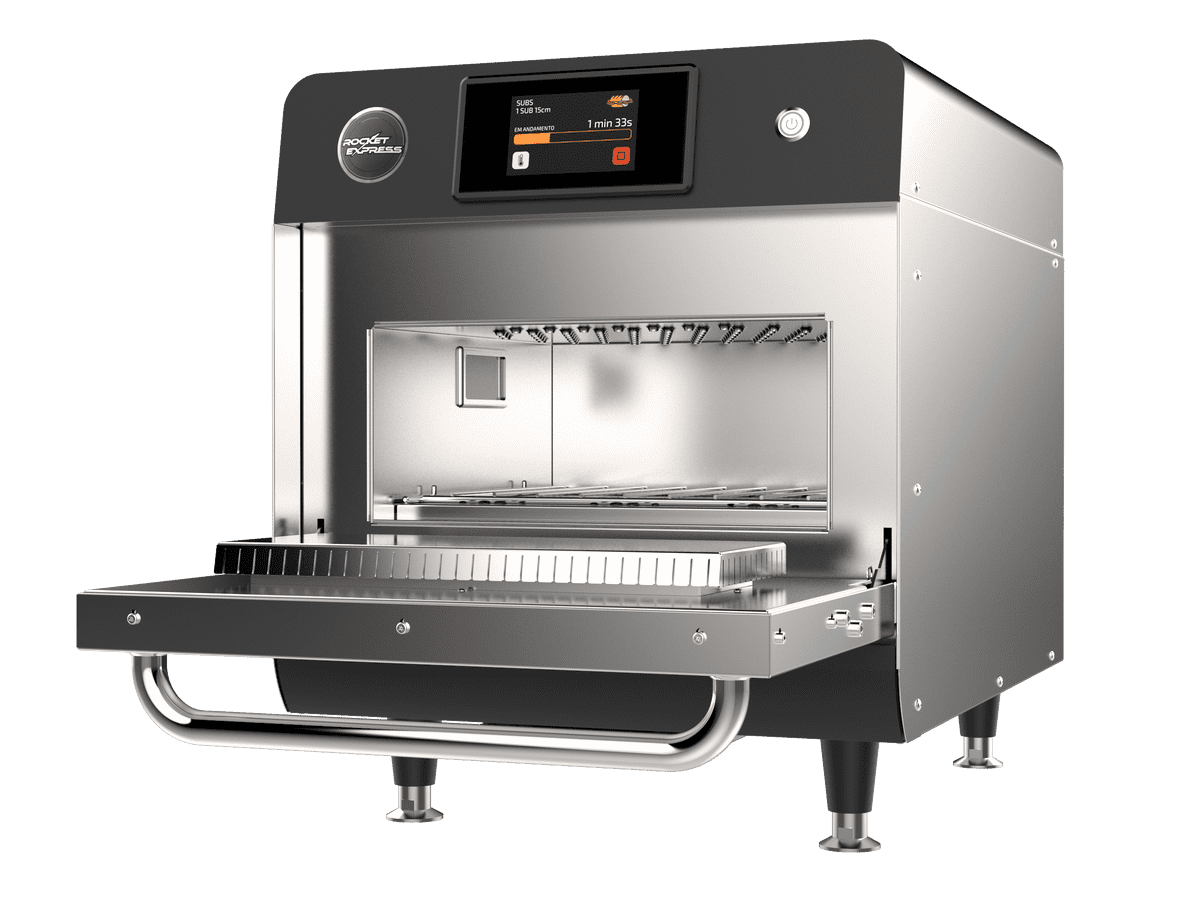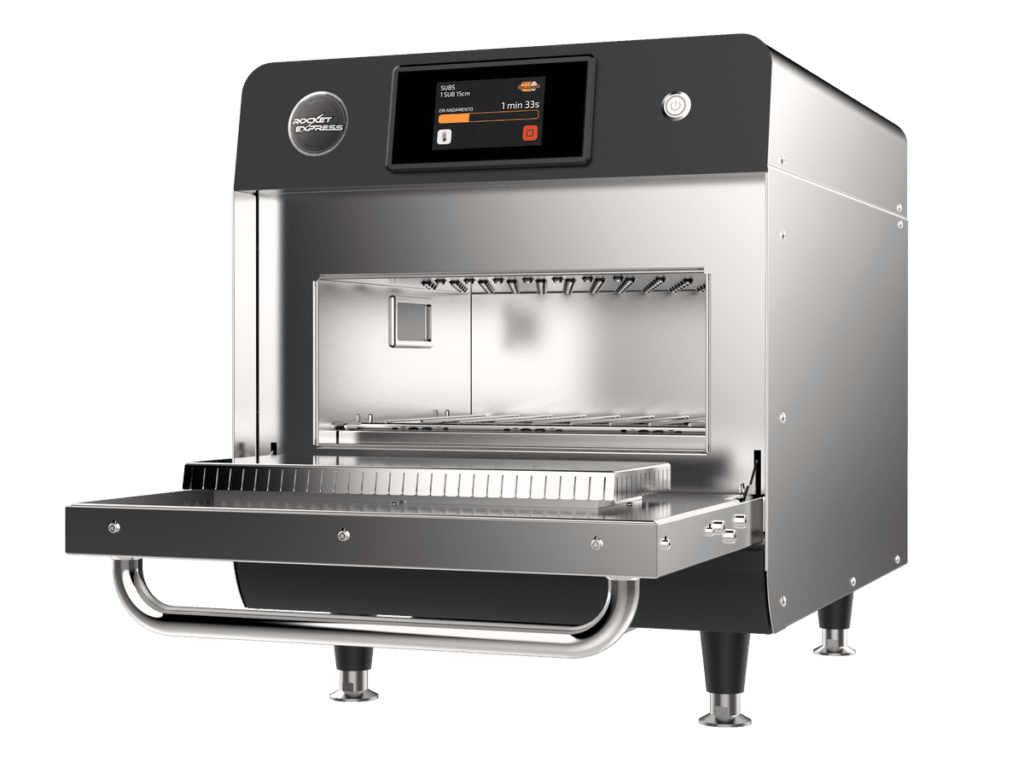 No need for hoods for operation
Glass Door & Lighted Cavity
Visibly see the cooking progress as the oven works
Separate controls for temp,  air impingement, and bottom IR element
Intuitive User-Friendly Interface
…making it easier to set-up/create recipes
…for ease of programming and sharing settings between ovens
Store up to 1,024 Different Recipes
Allowing operators to run a cycle, stop, add new ingredients, and continue cooking cycle when needed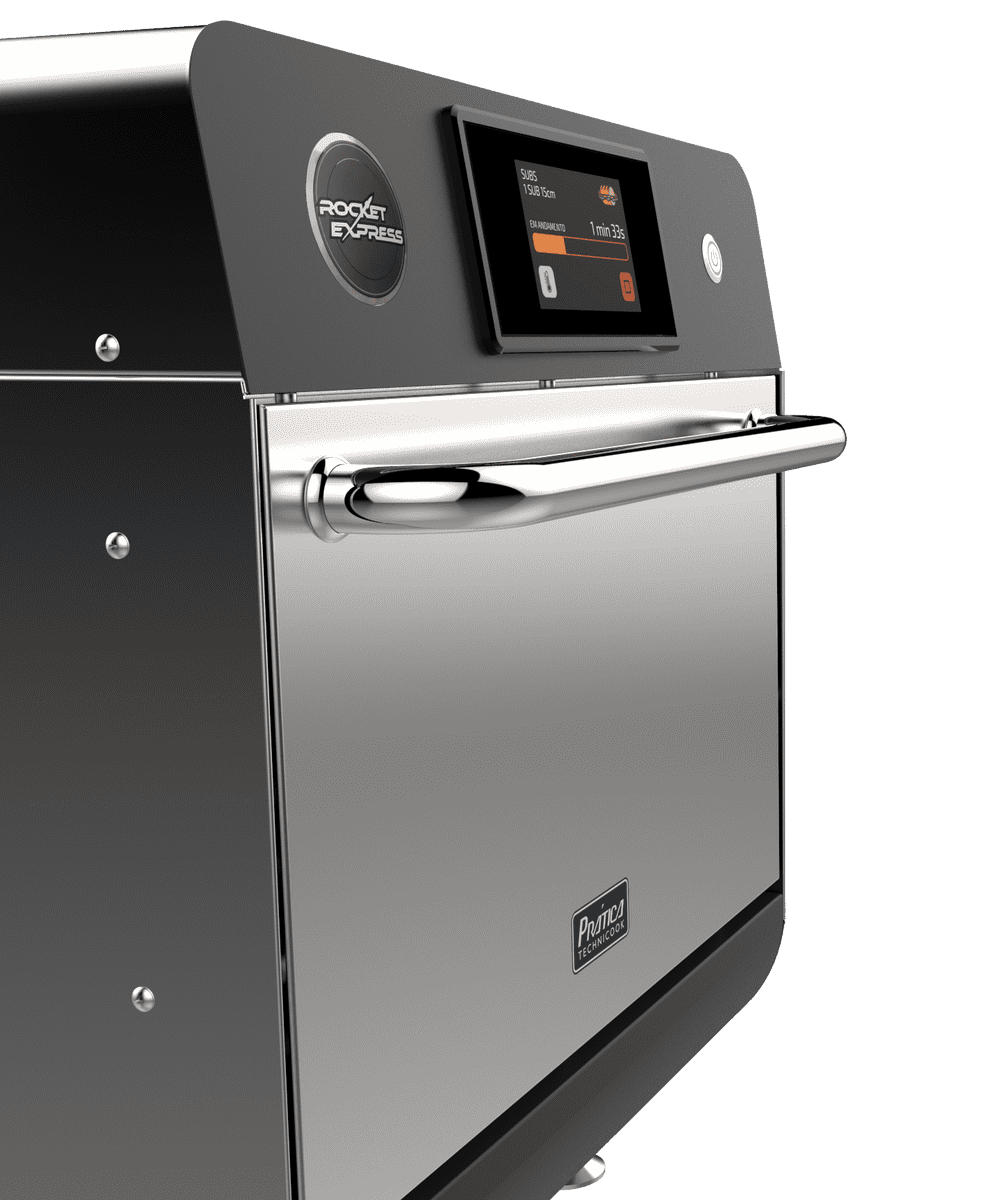 Its spacious interior provides ample room for cooking larger quantities of food, making it well-suited for situations requiring higher capacity.
SECURE CONSISTENT RESULTS
Prática's ventless smart high-speed ovens secure consistent results through precise control, even heat distribution, rapid cooking, built-in sensors, and customization options, ensuring uniform and efficient cooking for reliable outcomes.
IOK - INTERNET OF KITCHEN
Prática's high-speed ovens are smart. Create, edit, and organize groups, recipes, and complete menus directly on the oven or from your computer using Wi-Fi or USB Flash Drive and send them to all connected ovens.
CUSTOMIZABLE ICONS OR PHOTOS
Customize the recipe images with icons or real photos of your own dishes
Efficient heat insulation prevents the surrounding area from heating up and keeps the surface cool to the touch.
The combination of impinged air (high-speed air blast), microwaves, and infrared radiation allows users to cook food faster than traditional processes, all while maintaining high-quality results.
Full-color user-friendly touchscreen display. Drag and drop features.
Stores up to 1024 recipes, with their own steps, settings, icons, or photos.
Portuguese, English, Spanish, French, German, Polish, Russian, Mandarin, Greek.
A fresh spin on providing a great user interface while simplifying the basic oven operations for the end user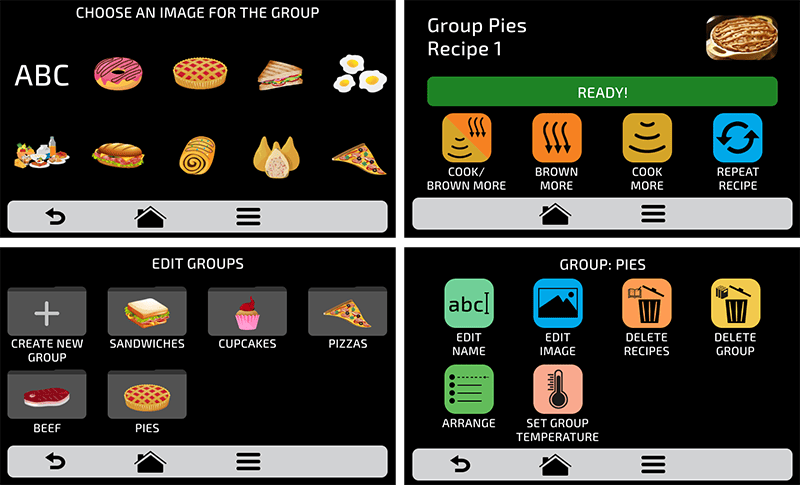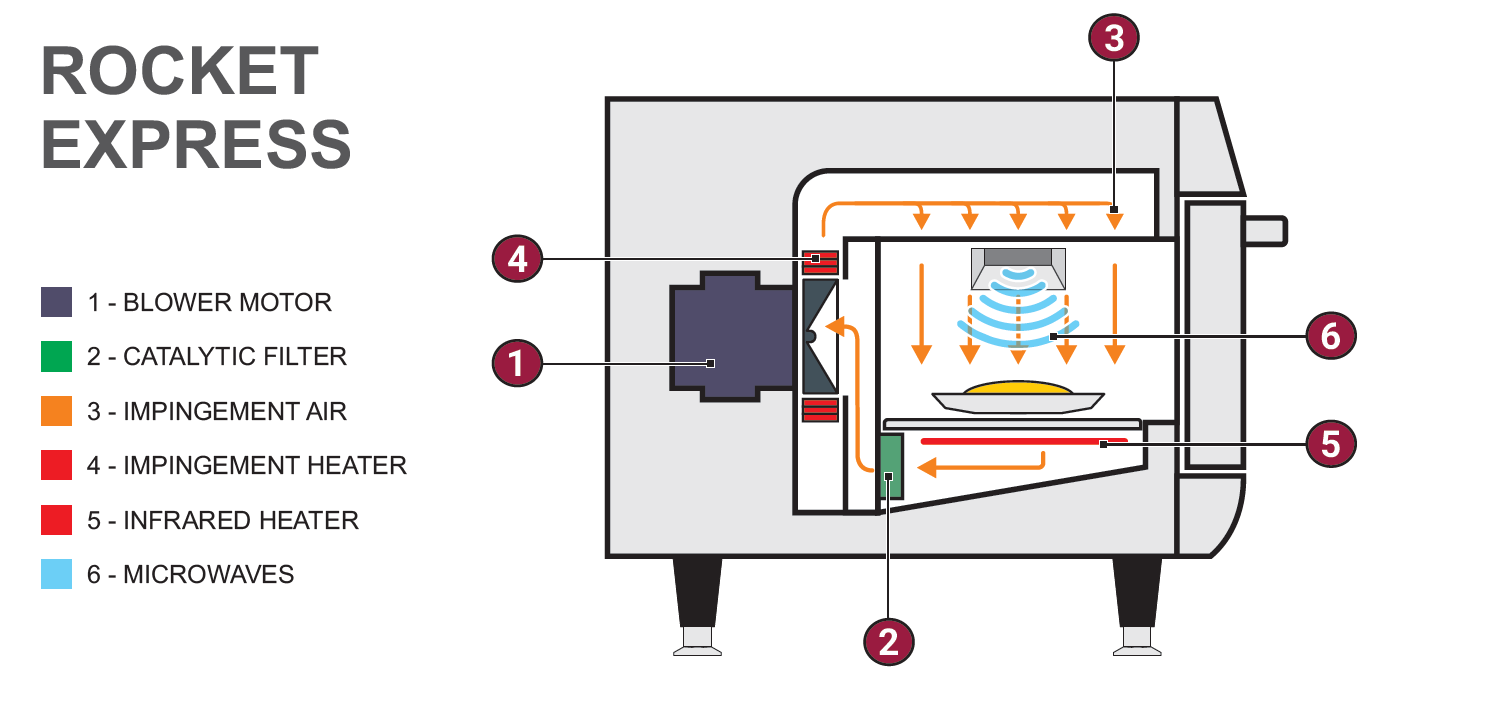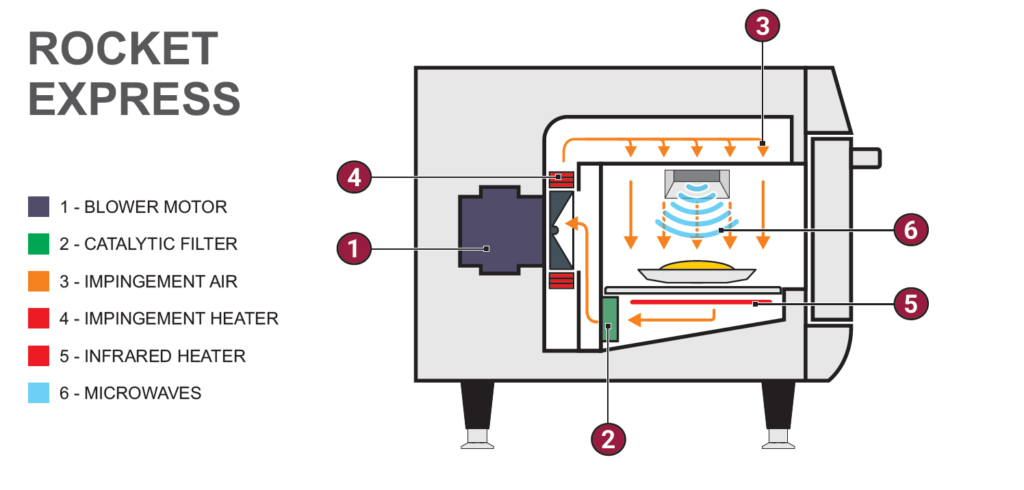 Product Dimensions
(Height x Width x Depth)
25 1⁄16 x 21 x 31 3⁄4 (")
636 x 532 x 806 (mm)
194 lbs. | 88kg
Boxed Dimensions
(Height x Width x Depth)
31 1⁄2 x 22 x 33 7⁄8 (")
800 x 560 x 860 (mm)
242 lbs. | 110 kg
Chamber Dimensions
(Height x Width x Depth)
5 3⁄4 x 15 1⁄2 x 14 1⁄4(")
146 x 394 x 362 (mm)
0.74 cu.ft. | 21L
No hoods needed for operation
Catalytic Converter technology turns grease-laden vapor into water, allowing the oven to operate with no need for exhaust hoods. A removable catalytic converter allows operators to perform the cleaning without the need for a maintenance service call.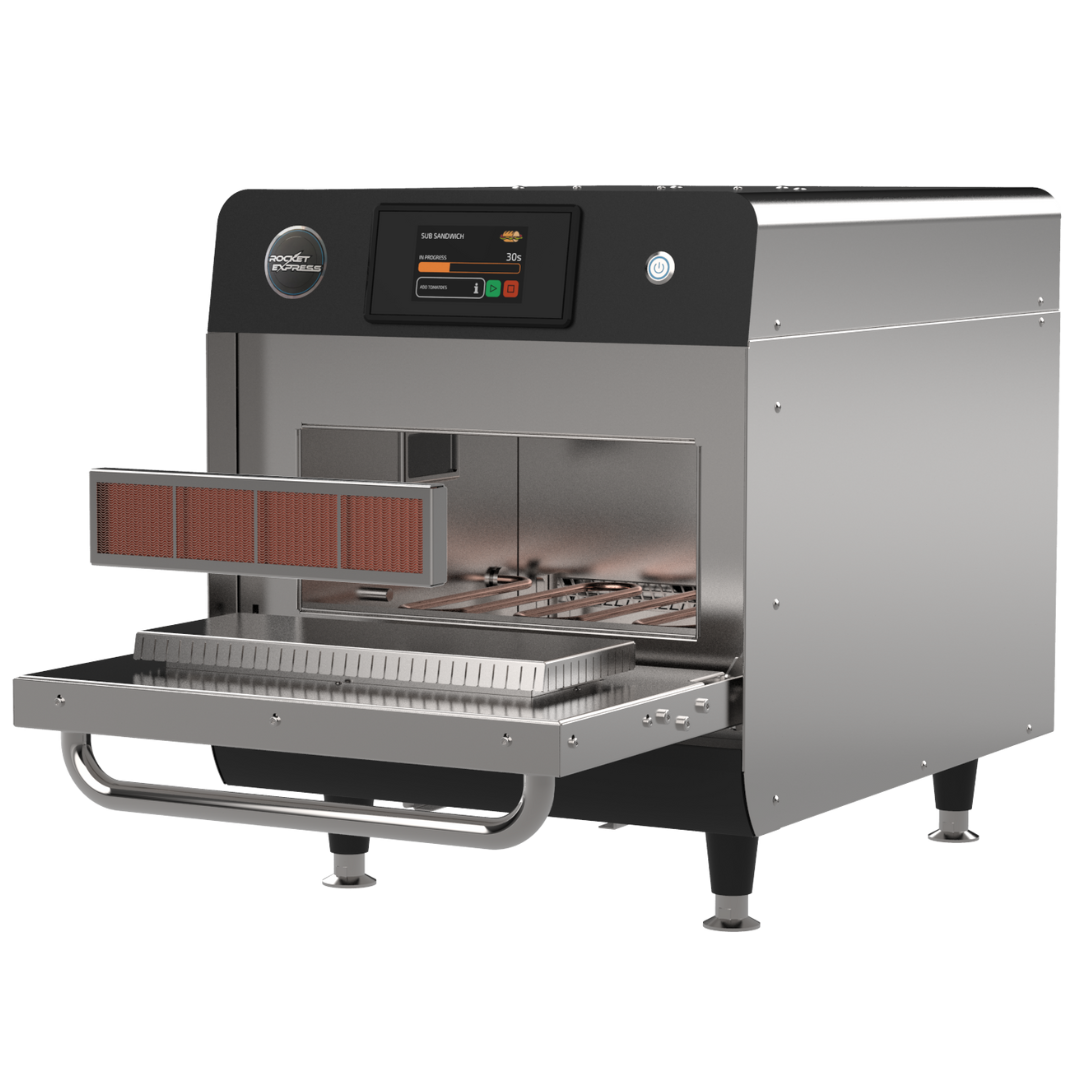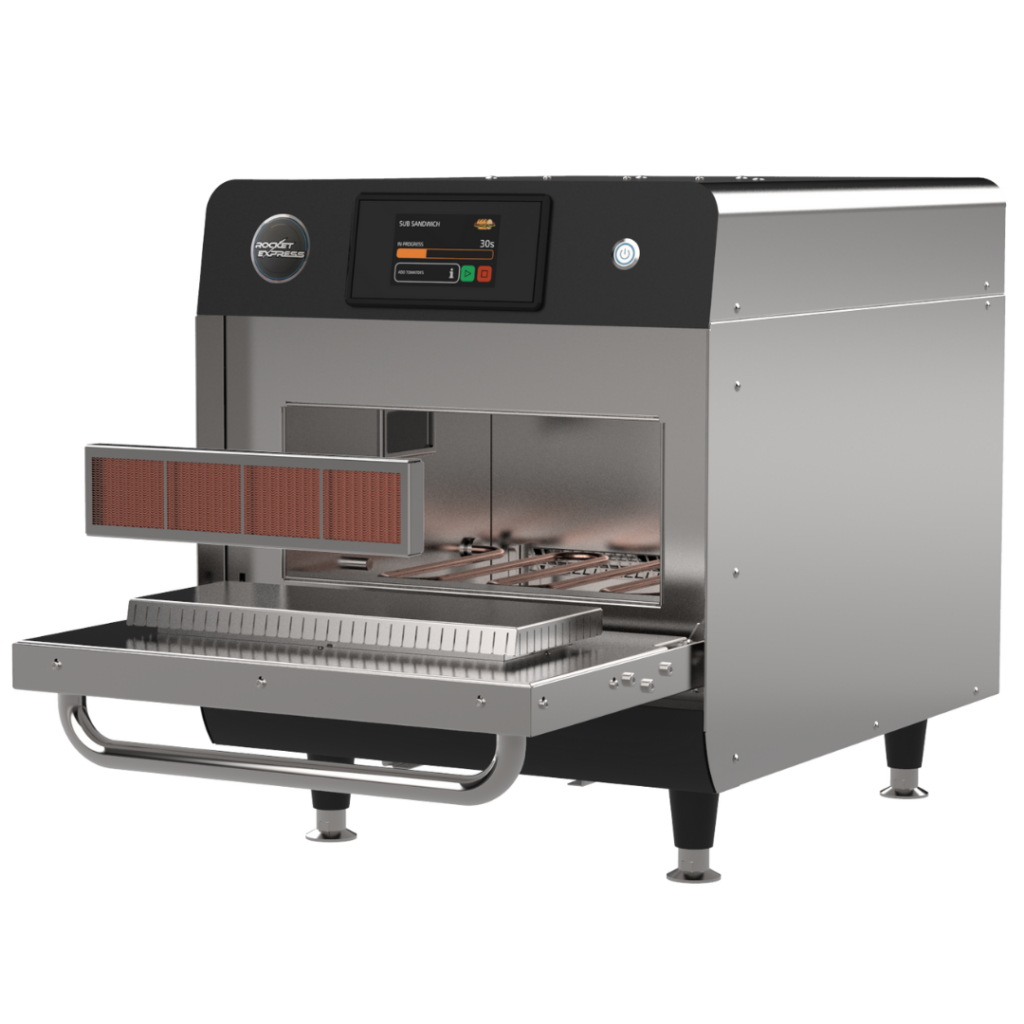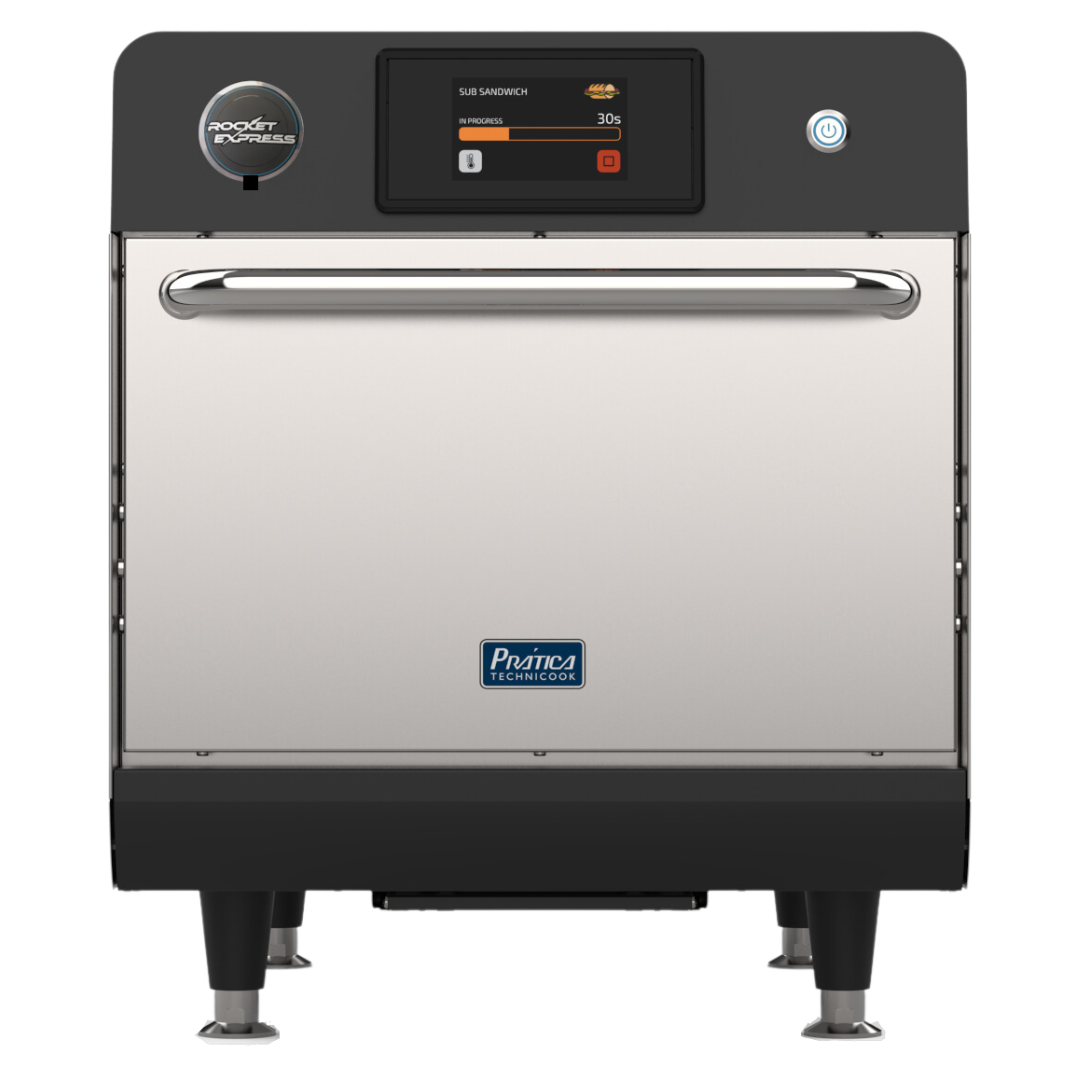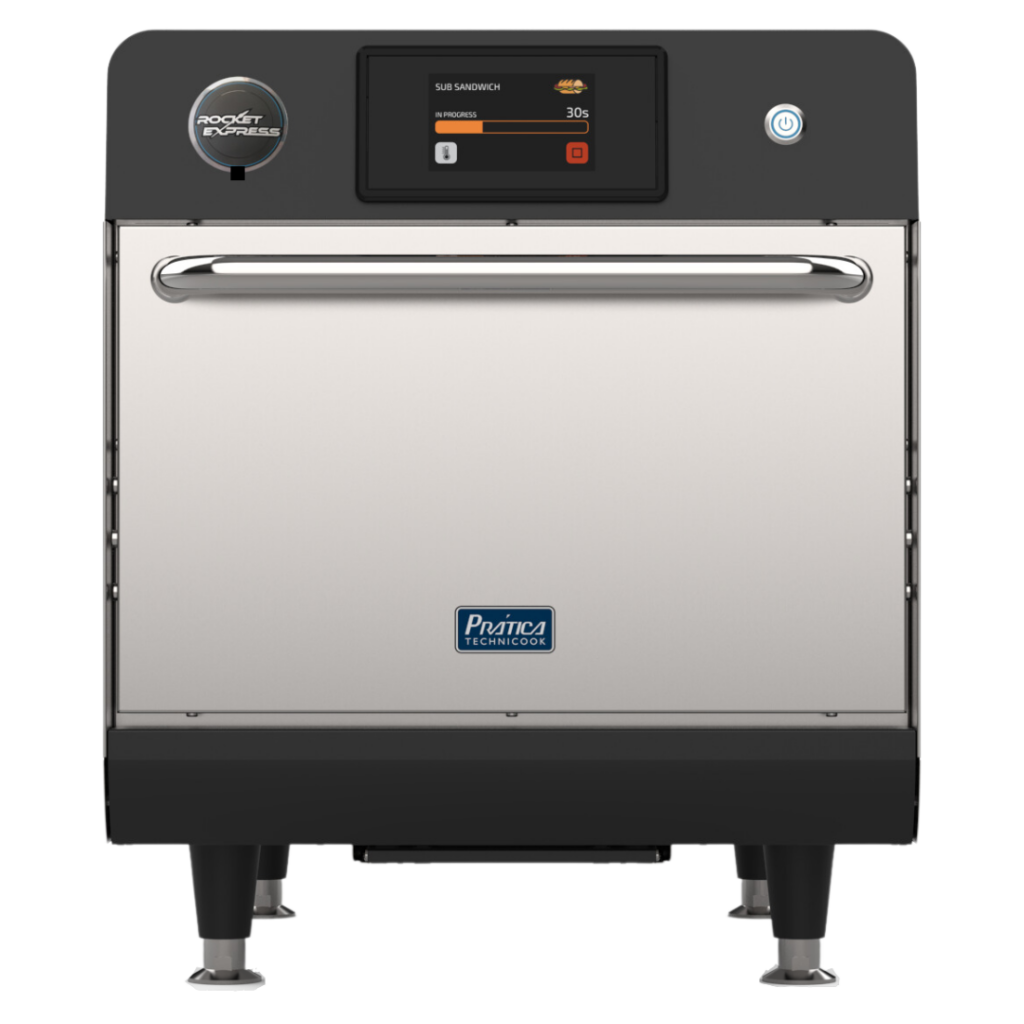 Operates in any environment
Whether it's small snacks or generous portions of lasagnas and sub sandwiches, this versatile appliance can handle it all. With its multi-functional design, you can easily whip up various types of dishes, all while enjoying the benefits of saving money and maximizing valuable kitchen space.
Rocket Express Cleaning Guide