For quick-service food establishments such as cafes and corner bakeries, incorporating countertop high-speed ovens into their operations can make a significant difference in their ability to provide quick and quality service to their customers.
Speed ovens for cafes and bakeries are designed to rapidly cook a wide range of menu items, allowing businesses to provide hot and fresh meals to their customers in just a matter of minutes.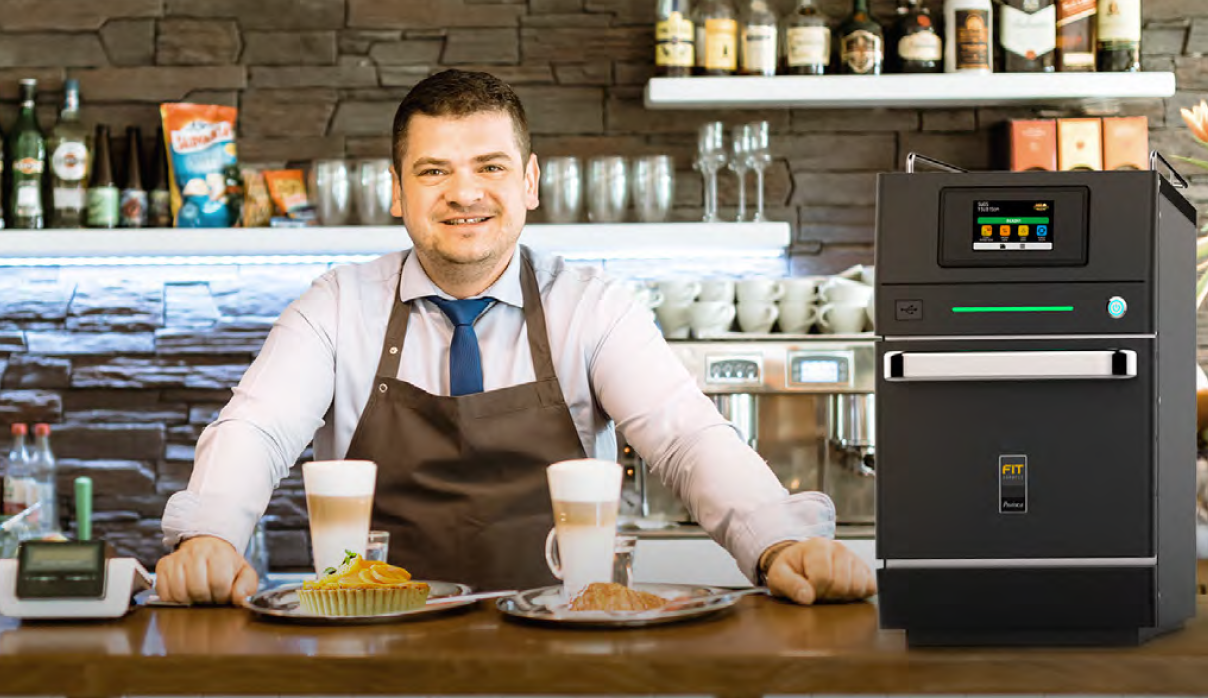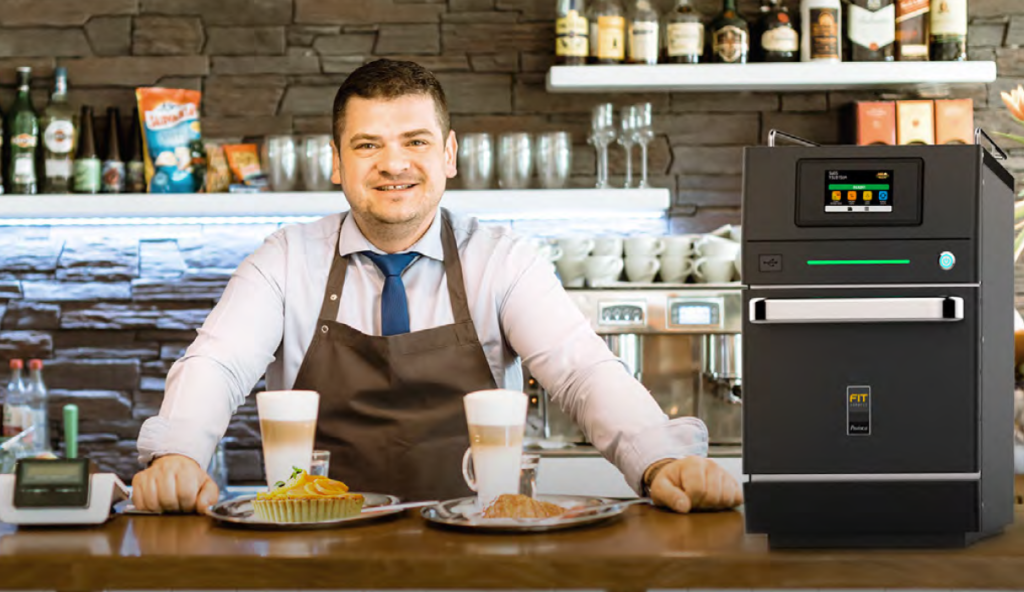 A Wide Range of Menu Options in No Time
In today's fast-paced world, customers are always looking for quick and efficient service, especially when it comes to their food. With the help of high-speed ovens, cafes and corner bakeries can meet these demands and keep up with the competition. These ovens are specially designed to combine the speed of a microwave with the cooking quality of a traditional oven, allowing businesses to cook a variety of menu items quickly without sacrificing taste or quality.
By utilizing high-speed ovens, cafes and corner bakeries can expand their menu options and offer a wider range of hot and fresh items to their customers. From sandwiches and pizzas to pastries and desserts, speed ovens allow businesses to provide a diverse selection of menu items without having to invest in expensive cooking equipment or dedicate extensive time and resources to food preparation.
No hoods needed for operation!
All of Prática's High-Speed Ovens are Ventless.
The removable catalytic converter turns grease-laden vapor into water, allowing the oven to operate with no need for exhaust hoods.
Since the catalytic converter is removable, it allows operators to perform the cleaning without the need for a maintenance service call.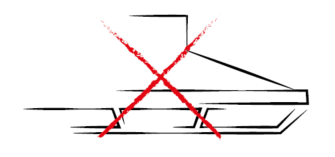 Compact Design for Space-Conscious Establishments​
Don't sweat the space. Our high-speed ovens are compact yet mighty, fitting into your business with ease. Expand your culinary horizons and get creative without worrying about space limitations.
Countertop high-speed ovens are ideal for cafes and bakeries as they do not require the space and investment that traditional ovens do. They are compact and can be easily placed on a countertop, making them perfect for small kitchens and limited space. Additionally, speed ovens for cafes and bakeries are incredibly easy to use and require minimal training, allowing businesses to integrate them into their operations quickly.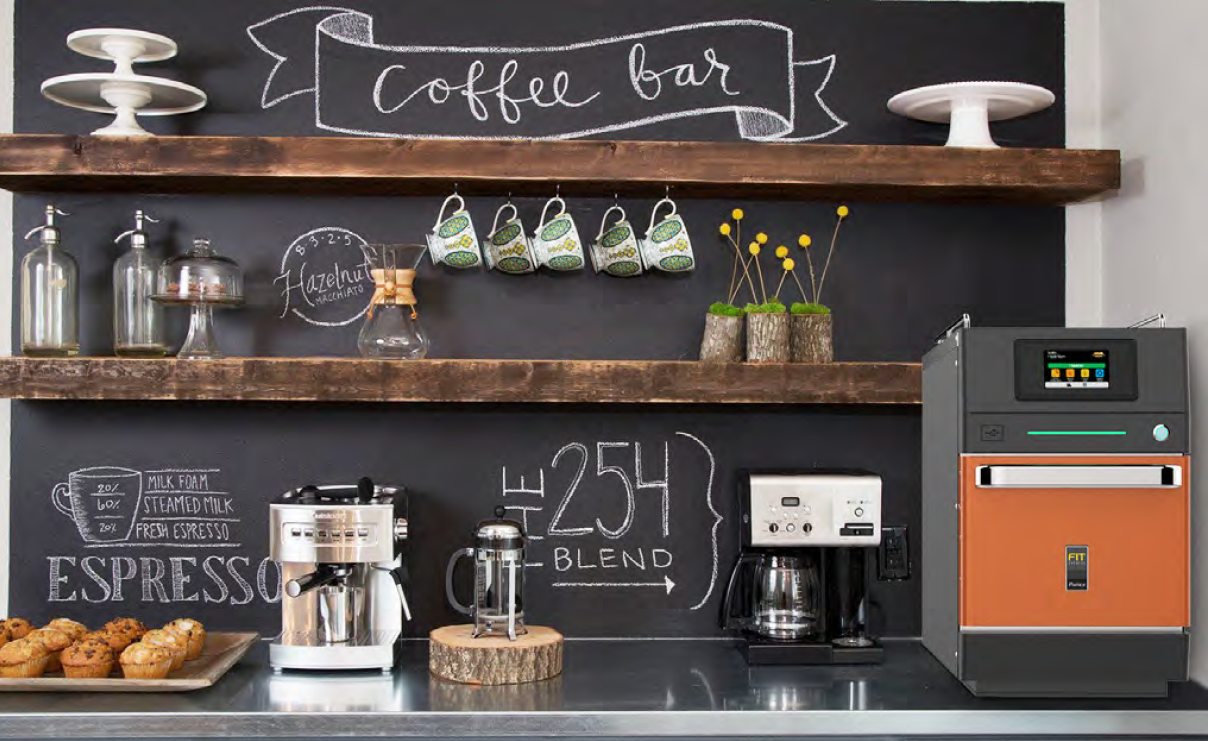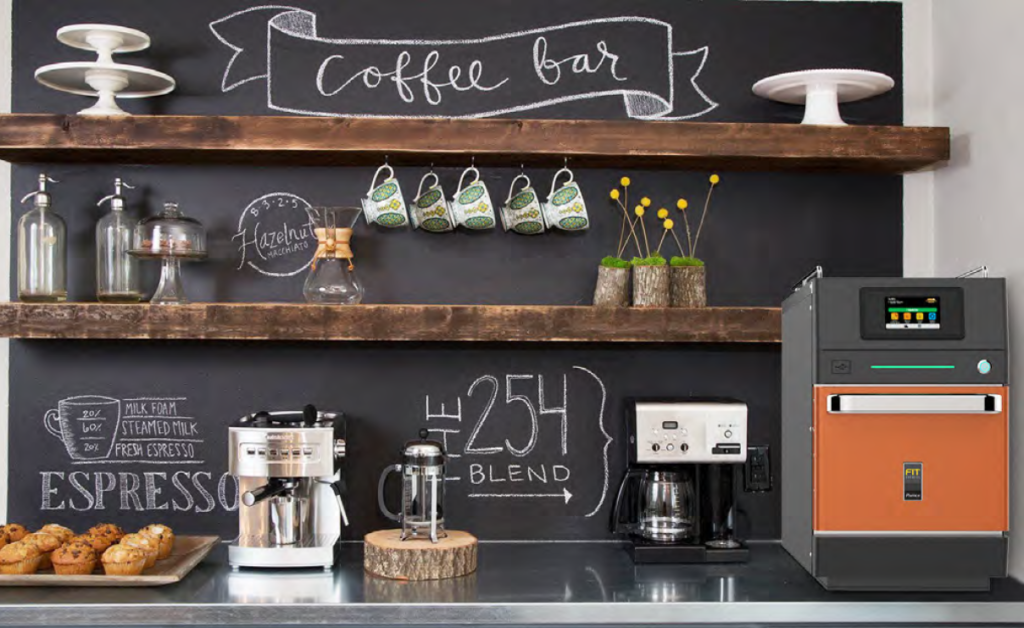 Save money and increase profit
Overall, incorporating countertop high-speed ovens into their operations can be a game-changer for cafes and corner bakeries looking to improve their service, increase their menu offerings, and attract and retain more customers. By investing in high-speed ovens, businesses can provide quality hot menu items within minutes, resulting in satisfied customers and increased profits.
Ideas for Baking in a Speed Oven and Expand your Menu
With the capacity to quickly and evenly crisp and caramelize, countertop high-speed ovens are an ideal choice for quick service menu items and various baked goods. From quickly reheating biscuits and scones to crisping sandwiches and cooking pizzas, rapid cook ovens can work with an expanded menu.
Consistency: The Key to Memorable Dining Experiences
We provide you with the parameters so you can try the recipe and see if it suits your liking.
You can tailor cooking parameters to achieve desired textures and flavors. Our expert team is available to assist you in creating and refining recipes for exceptional results.
Operating our high-speed ovens is a breeze, allowing you to deliver delightful treats in no time. 
Once your personalized settings and recipes are set, simply select the desired recipe from the user-friendly interface to initiate the cooking process. The oven will seamlessly execute the recipe based on the established settings, guaranteeing consistent quality and flavors.
Learn more about Pratica's options for adding speed ovens to your café or bakery.
Click here and check more recipes examples, real pictures and videos of the results achieved in our test kitchen.
High-Speed Ovens For Cafés and Bakeries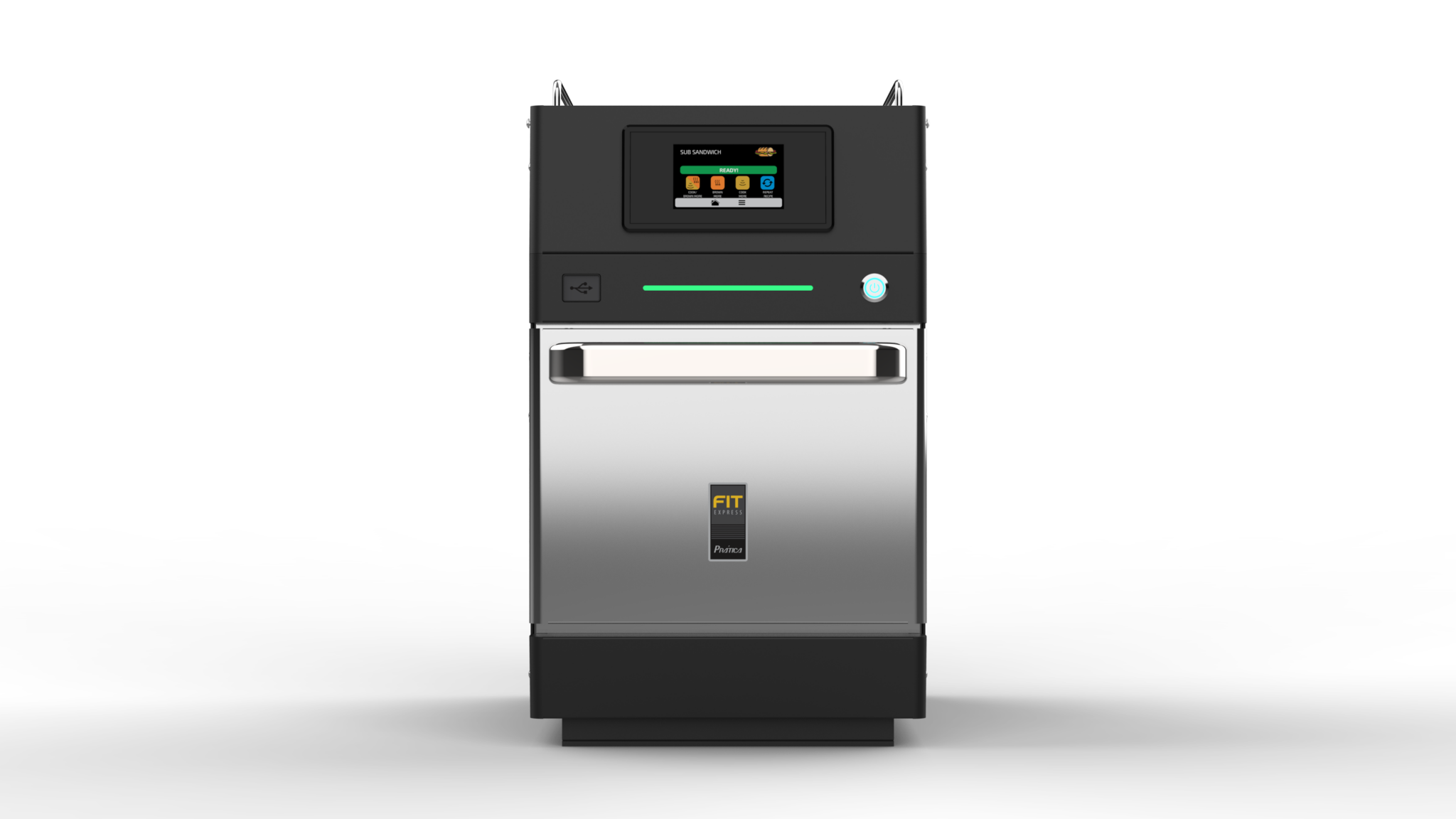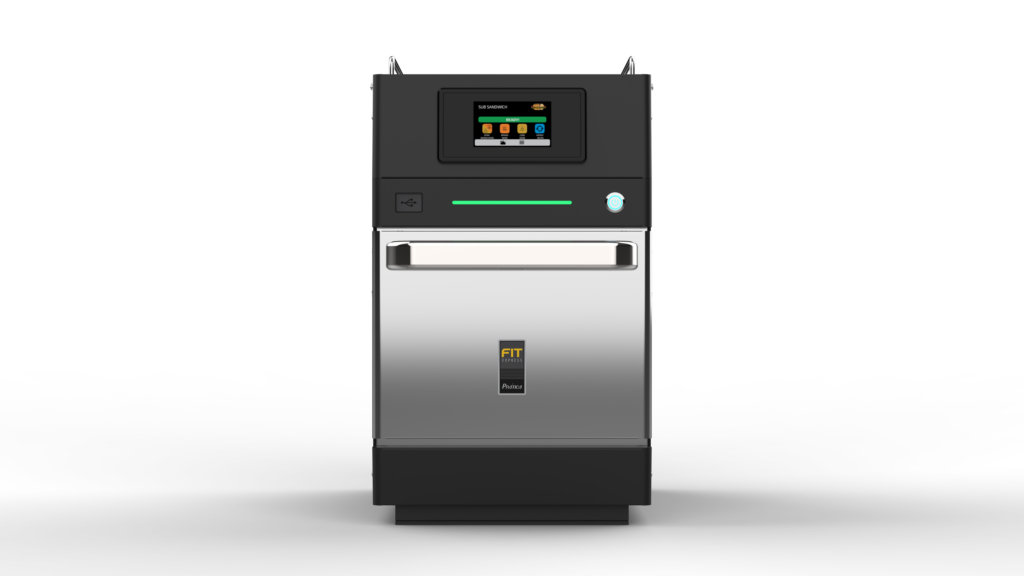 Perfect for: sub sandwiches, chicken wings, paninis, breakfast sandwiches, and more.
Available in three different colors: burnt orange, black, and silver.
Sources of heat: microwave, impinged air (high-speed air blast), and the IR element.
COPA EXPRESS is ideal for small to medium businesses.
Learn more about COPA EXPRESS High-speed commercial oven here.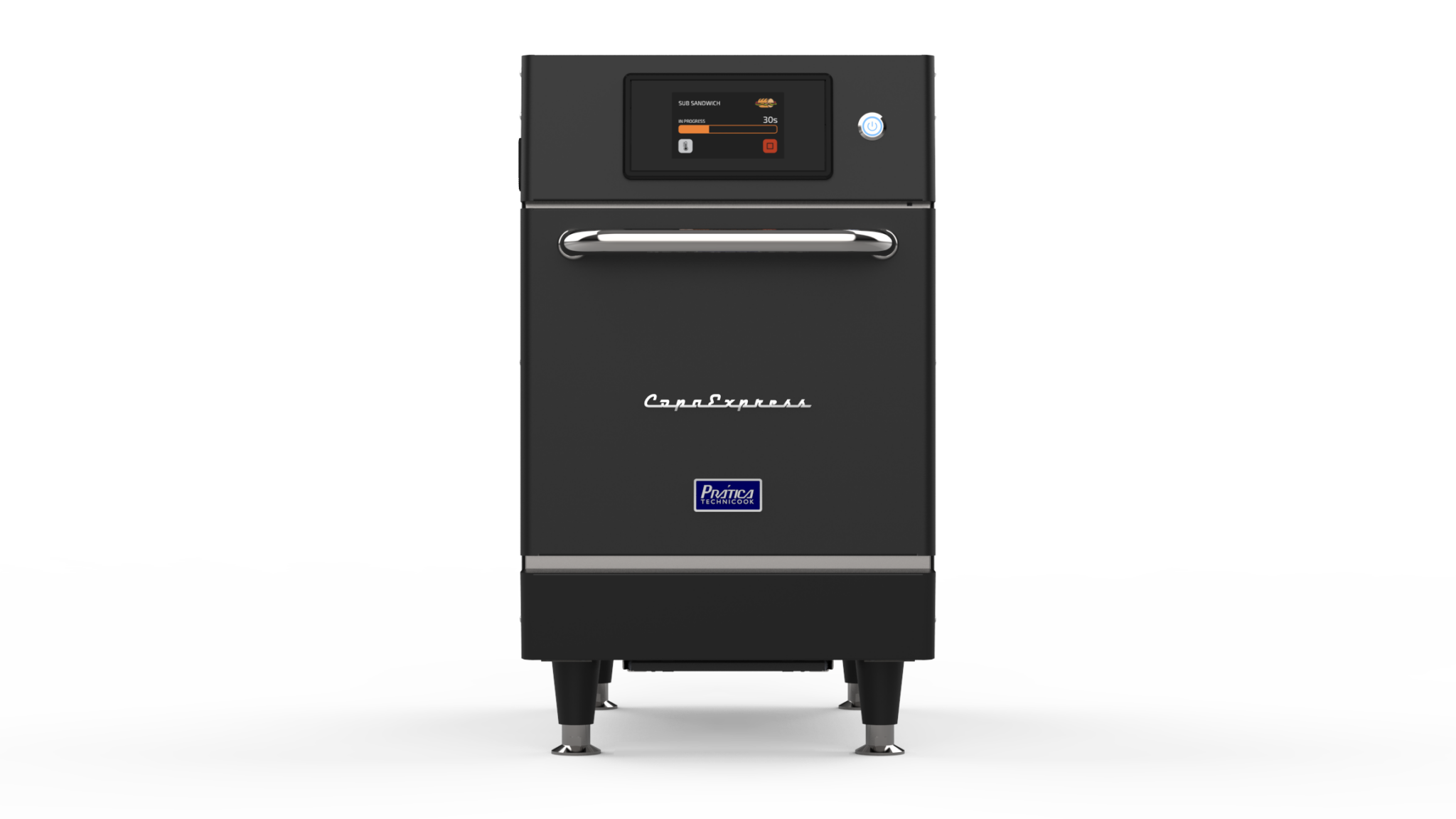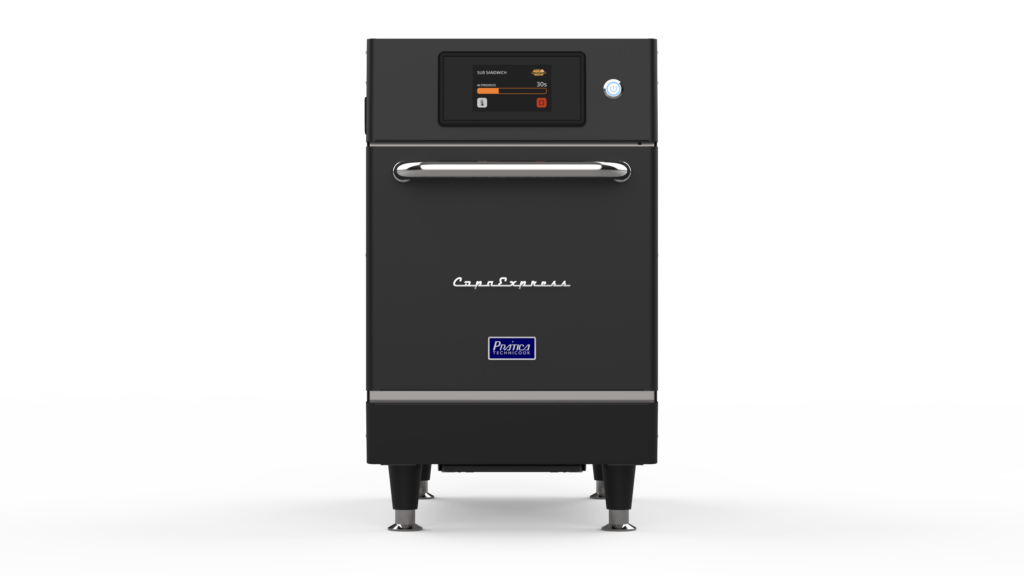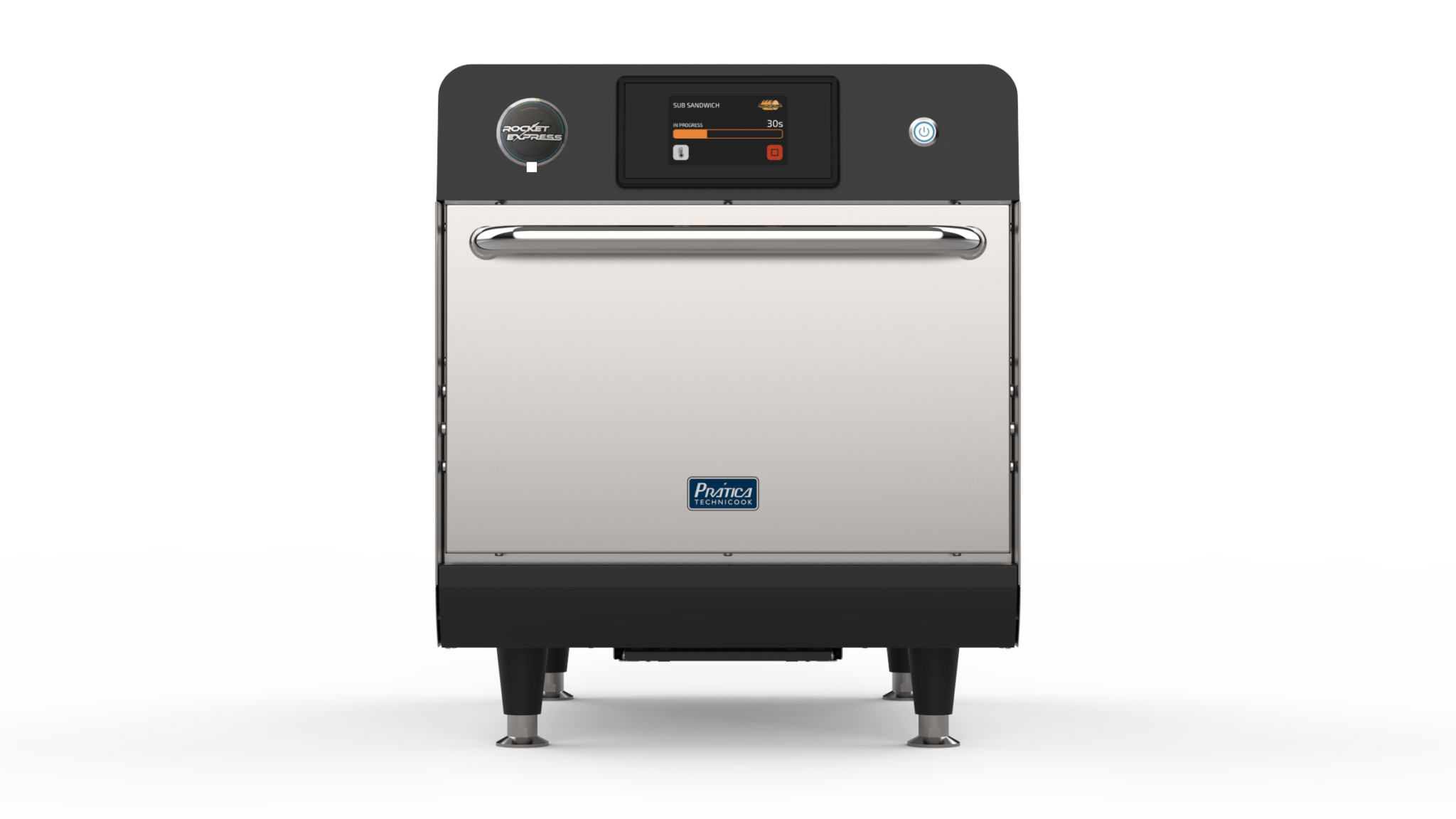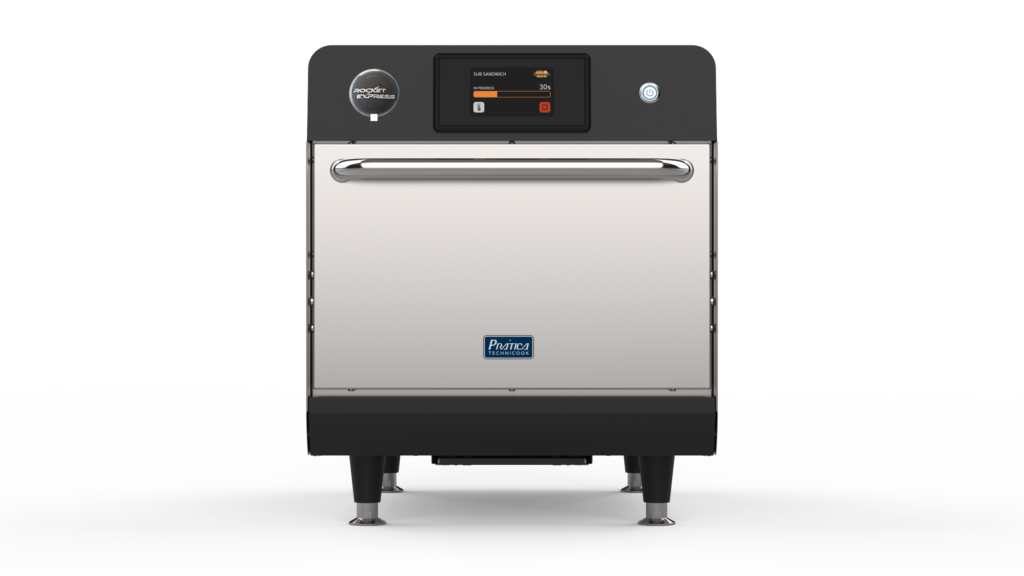 What is the best high-speed oven for my business?
Contact us! Test your own products.
Schedule a demo session and test your products. Get in touch with us today and let's embark on a culinary adventure that'll leave your customers craving more. It's time to take your establishment to the next level – we've got your back! E-mail [email protected] or phone +1 214-584-6269