Denali Pretzels & Coffee Co. is a successful food business located in the Alaska international airport, founded by Alexandra and Ryan Manzek in 2019. Alexandra and Ryan purchased Prática's high-speed ovens when they opened their business, and they have been an essential part of their success ever since. Currently, they has 3 Copa Express and 1 Rocket Express ovens, both located before and after the security line check.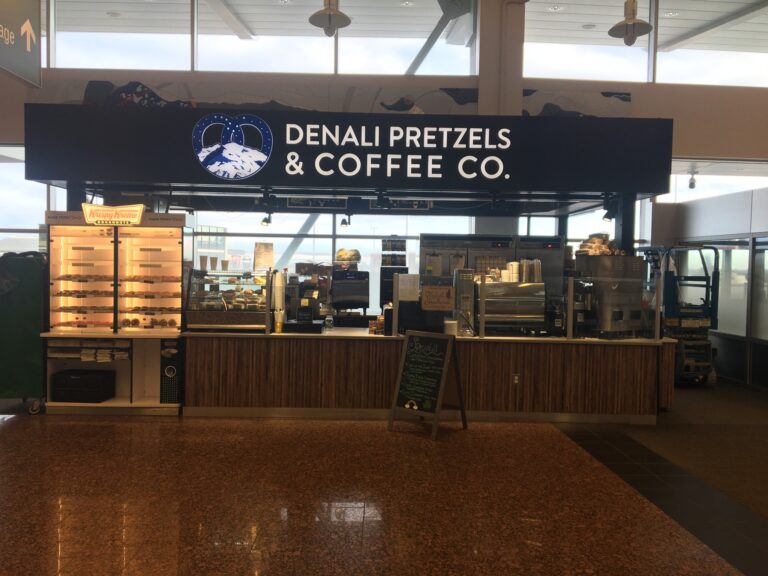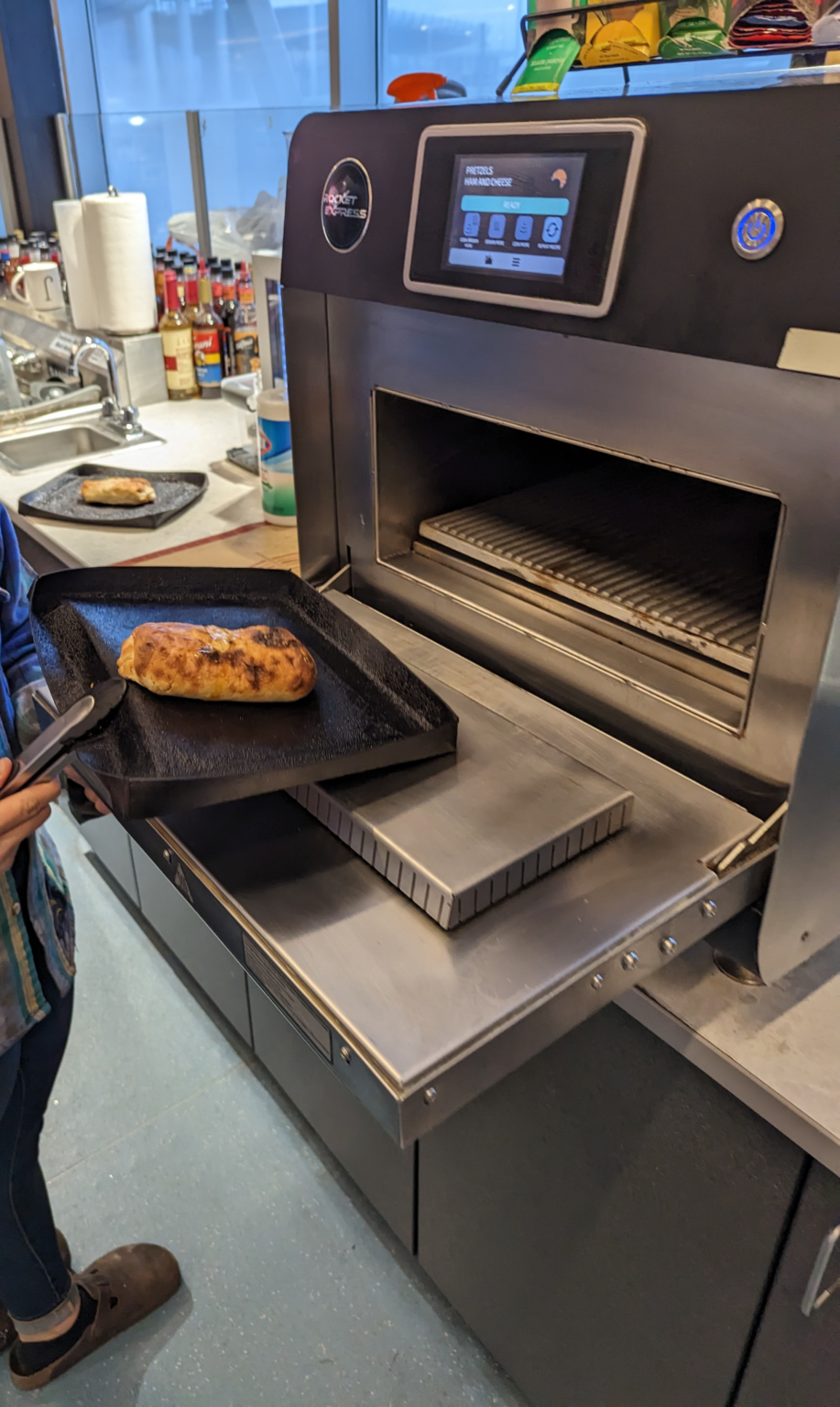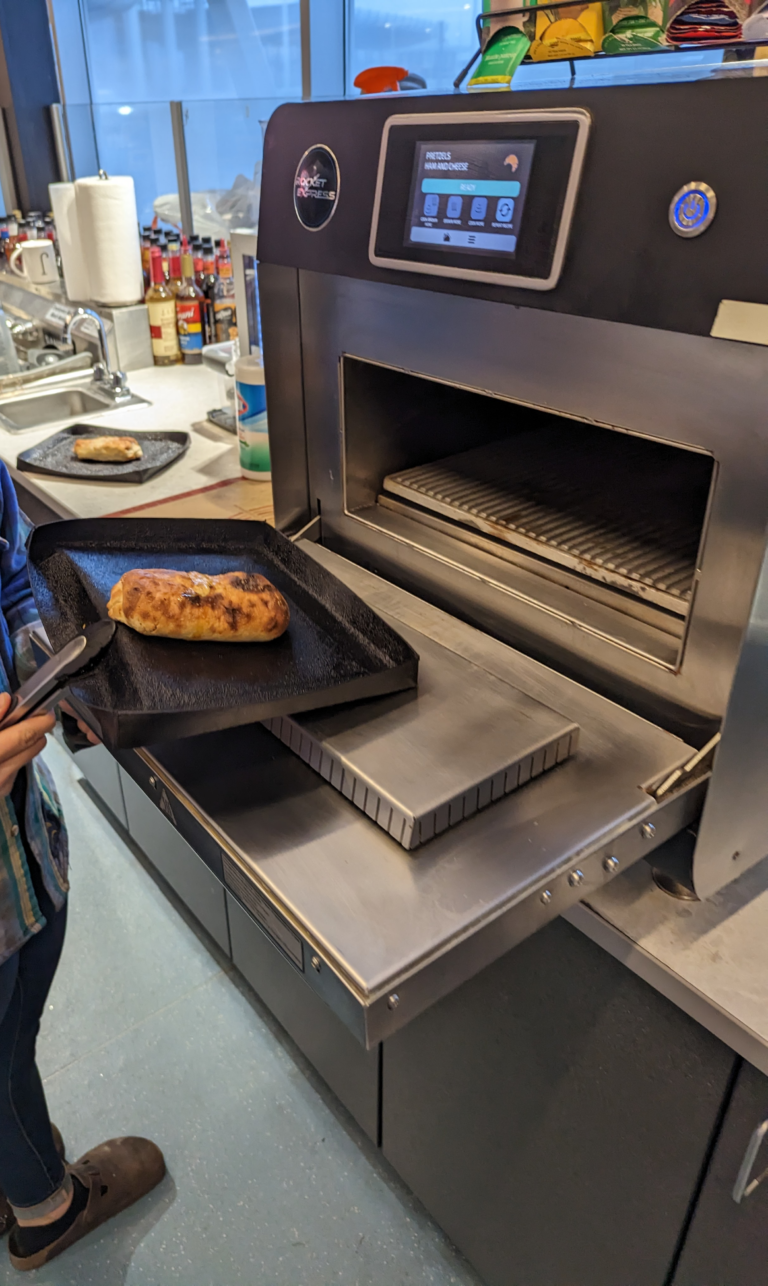 Prática's high-speed ovens allow Denali Pretzels & Coffee Co. to cook a full menu of items out of frozen foods quickly and efficiently. The maximum time needed to prepare the food is only 2 minutes, with most food items taking only 1 to 1.5 minutes to be ready. This makes it possible for customers to enjoy a variety of delicious food items without wasting any time.
The high-speed ovens have been a game-changer for Denali Pretzels & Coffee Co. because their locations are inside the airport, and customers have no time to waste. The ovens allow Alexandra and Ryan's team to prepare most food items at the same time as their customers' coffee is ready, ensuring that his customers never have to wait for their food. Additionally, creating and editing recipes with the high-speed ovens is very easy, making it possible for Alexandra and Ryan to experiment with new menu items and keep their customers interested.
The combination of oven speed, quality of cooking results, and exceptional customer service are the main reasons why Denali Pretzels & Coffee Co. is so satisfied with Prática's high-speed ovens. These ovens are great tools that Alexandra and Ryan use to build a successful food business in a challenging environment and continue to delight his customers with delicious food items every day.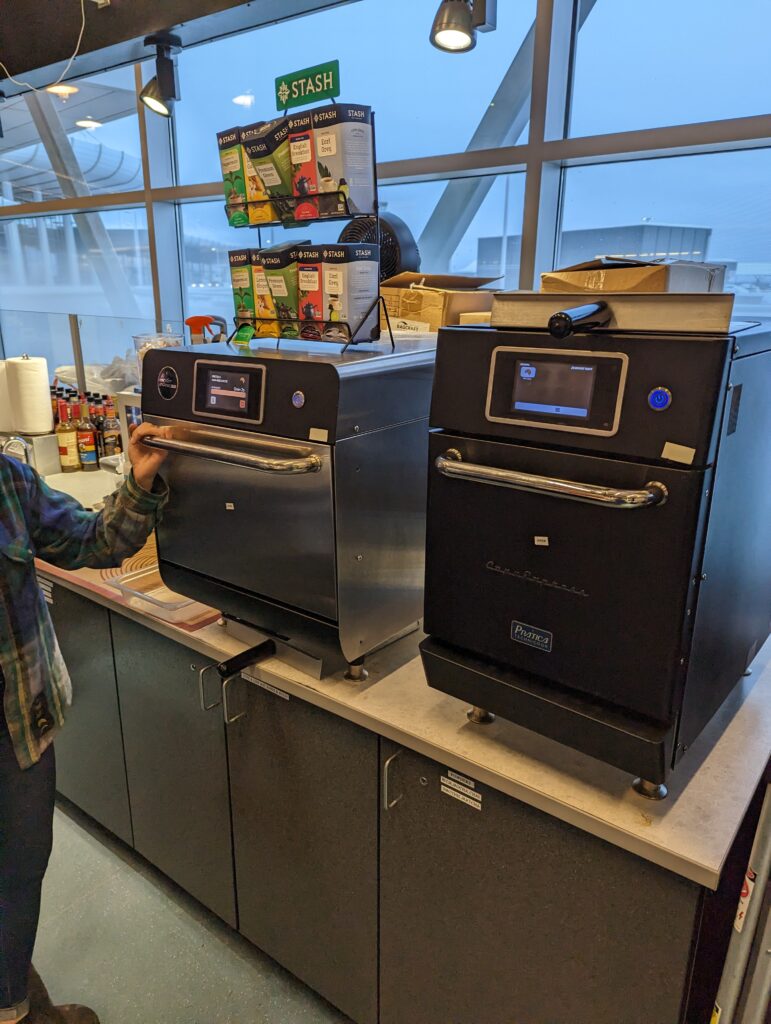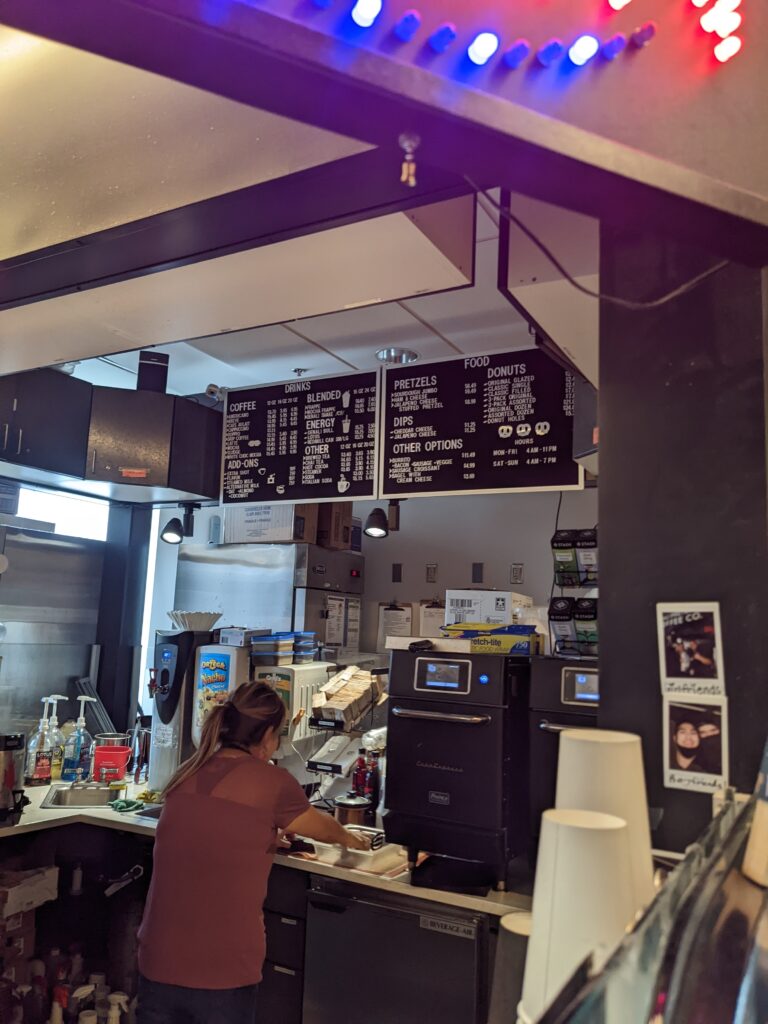 Denali Pretzels is the grab and go shop located in the south terminal in the Ted Stevens Anchorage I
Address: 5000 W International Airport Rd, Anchorage, AK 99502
🥨Winter hours 
Pre-Security 7 days a week 4am-5pm
Post Security 7 days a week 4am-10pm
🥨Summer hours 
Pre-Security 7 days a week 4am-7pm
Post Security 7 days a week 4am-11pm