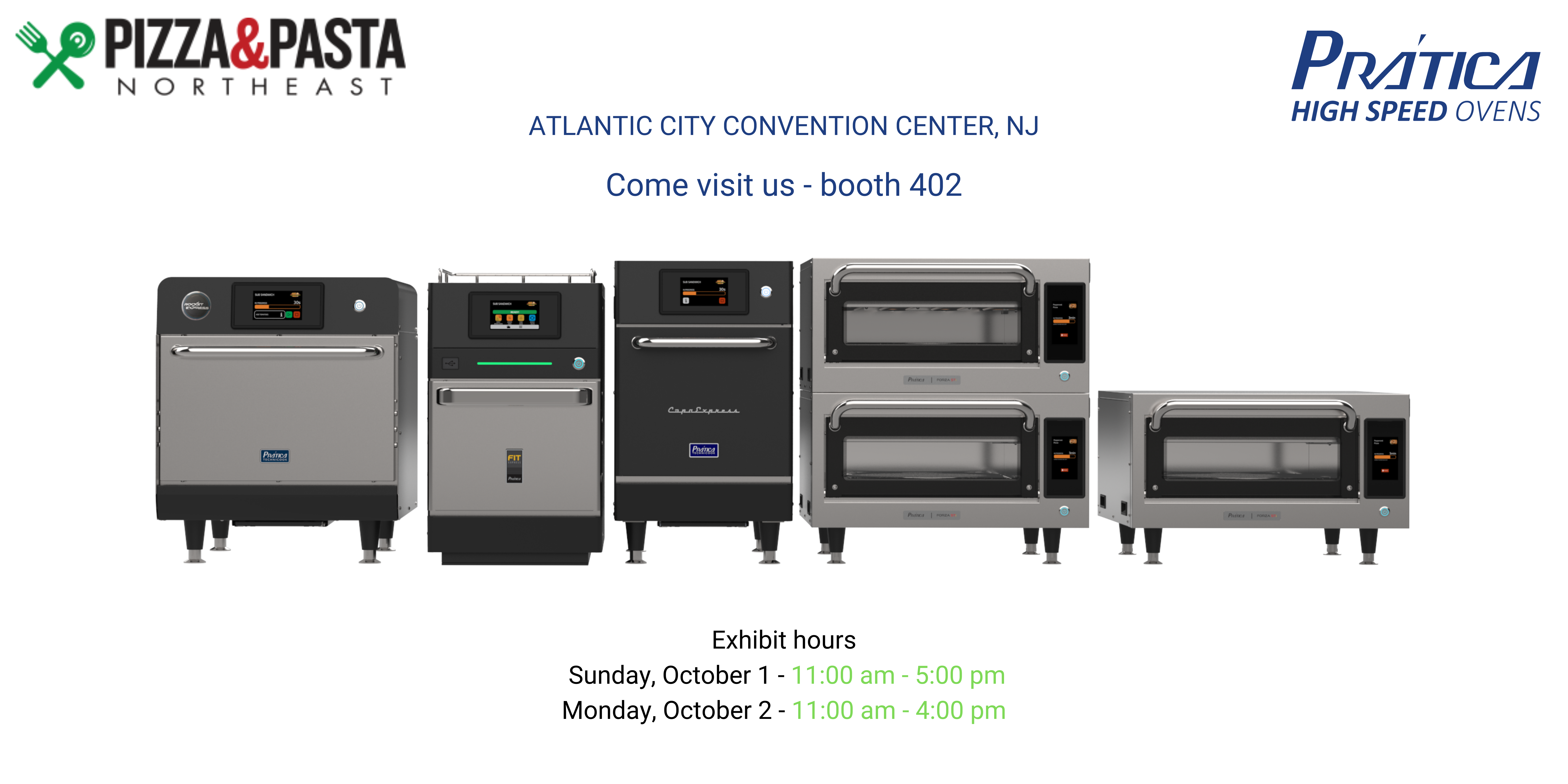 Are you on the lookout for cutting-edge equipment to enhance your business? Look no further! We're thrilled to invite you to the 2023 Pizza & Pasta NE Show, where we'll be showcasing our state-of-the-art high-speed ovens, perfect for commercial use.
📅 Event Details:
Date: October 1-2, 2023
Time: Sunday 11 am to 5 pm | Monday 11 am to 4 pm
Location: ATLANTIC CITY CONVENTION CENTER, NJ
🔥 Discover the Forza STi - Your Pizza Oven
Our star attraction at Booth #402 will be the Forza STi, a game-changer in the world of high-speed ovens. Here's what makes it stand out:
✅ Ventless Technology: No need for hoods, making it versatile for any kitchen setup.
✅ Pizzas up to 16″: Accommodates fresh or par-baked dough, thin or thick crust, up to 16″ in size.
✅ Stackable: Can be stacked up to two ovens, maximizing space efficiency.
✅ Individual Controls: Each cavity has its own controls for independent operation.
✅ Small Footprint: Space-saving design at 27.7″ x 13.3″ x 31″ (W x H x D).
✅ Double Glass Door & Lighted Cavity: Monitor cooking progress as the oven works its magic.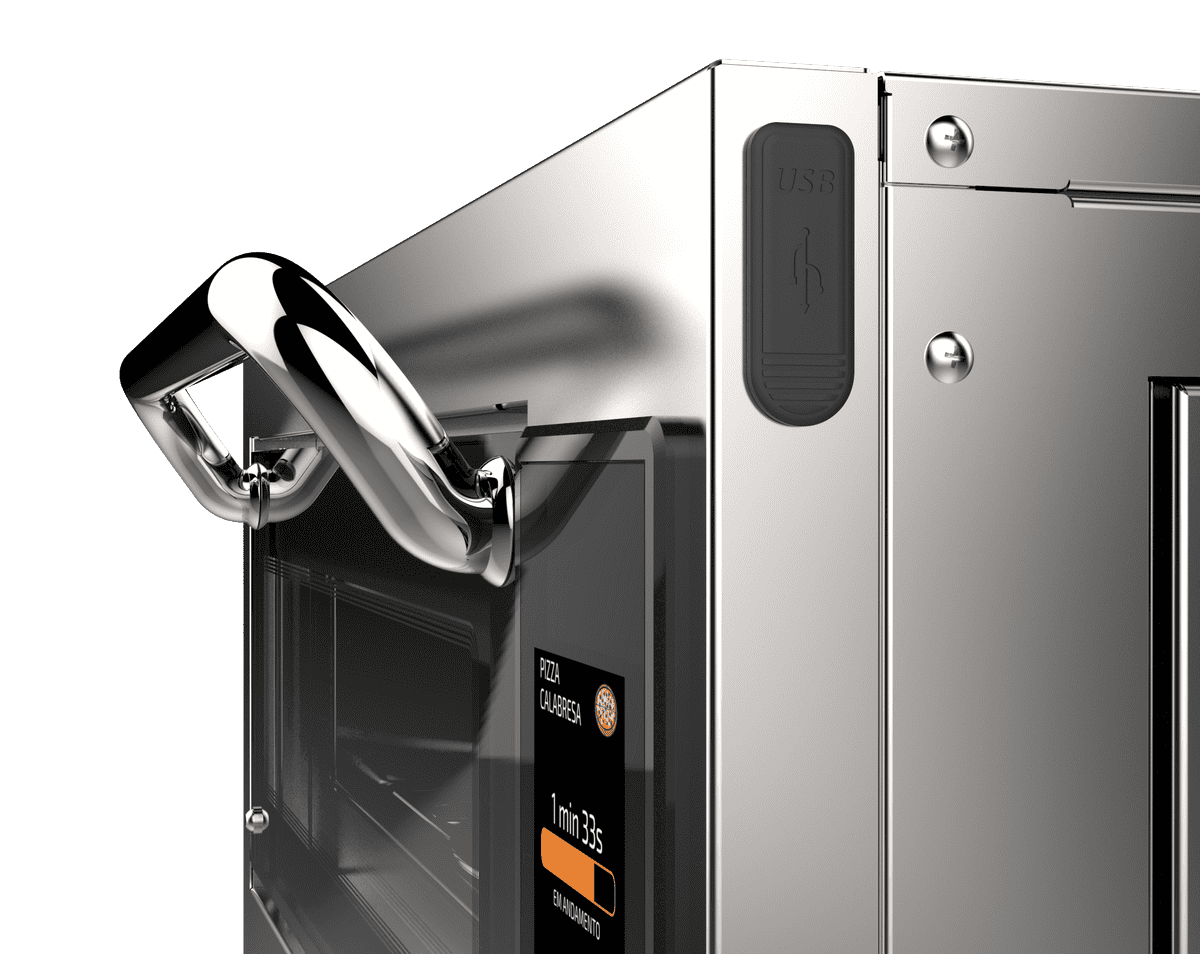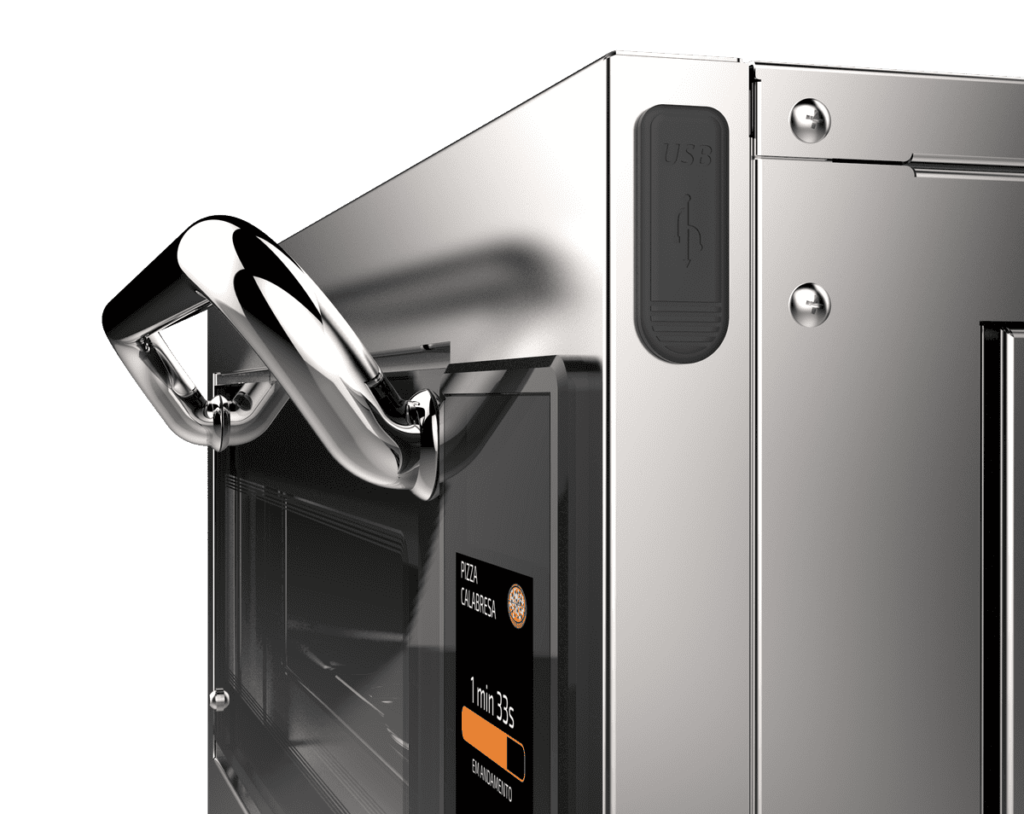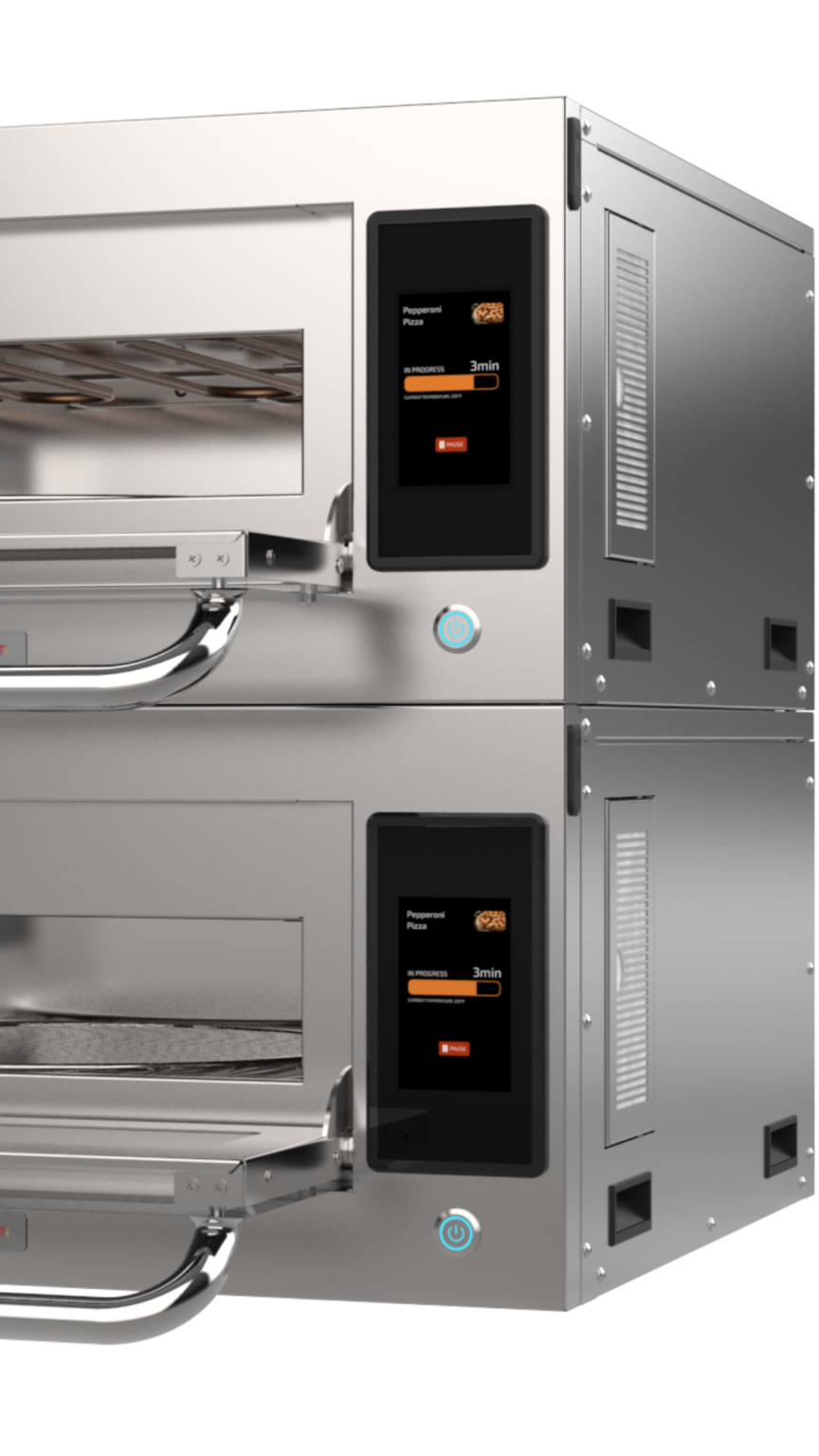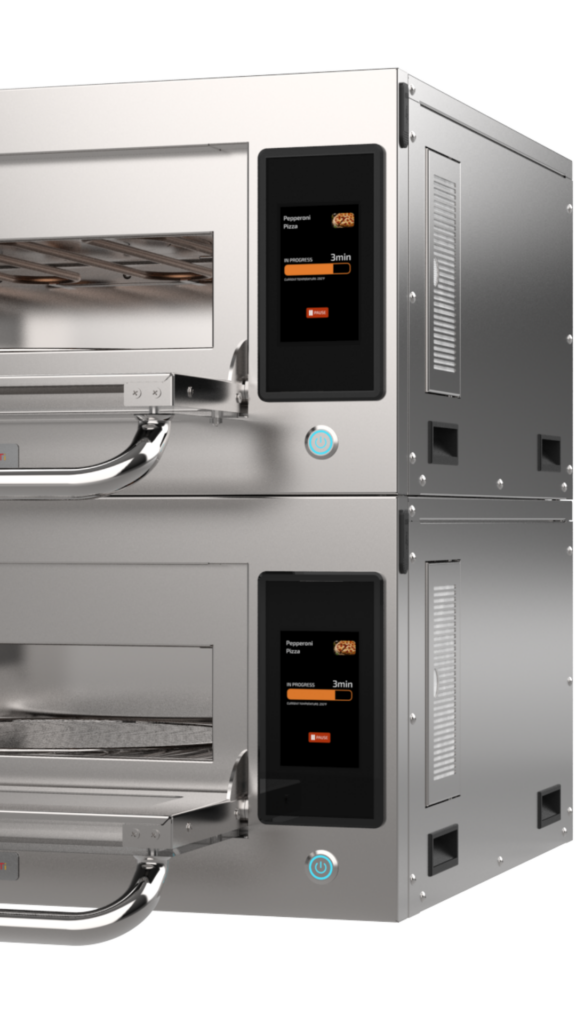 🌟 Secure Consistent Results: Prática's ventless smart high-speed ovens deliver precise control, even heat distribution, rapid cooking, built-in sensors, and customization options. This ensures uniform and efficient cooking for reliable outcomes, every time.
🌐 IOK – Internet of Kitchen: Our high-speed ovens are smart, enabling you to create, edit, and organize recipes and menus from your computer using Wi-Fi or USB Flash Drive. Send them directly to all connected ovens, streamlining your kitchen operations.
🎨 Customizable Icons or Photos: Personalize recipe images with icons or real photos of your dishes, making your menu truly unique.
🔥 Temperatures Up to 626°F: Each cavity can be independently controlled, allowing you to set temperatures up to 626°F, giving you the power to cook your dishes precisely.
💡 User-Friendly Interface: Experience the convenience of a full-color touchscreen display with drag-and-drop features. Our ovens can store up to 1024 recipes, complete with steps, settings, icons, or photos.
🌎 Multi-Language System: We've made our ovens accessible to a global audience with support for multiple languages including Portuguese, English, Spanish, French, German, Polish, Russian, Mandarin, and Greek.
✨ Simple & Optimized: Our ovens provide an elegant and intuitive user interface, simplifying basic oven operations for an exceptional cooking experience.
Don't miss this exciting opportunity to explore the future of high-speed ovens and revolutionize your pizzeria or kitchen. Visit us at Booth #402 at the 2023 Pizza & Pasta NE Show in Atlantic City, NJ, on October 1-2, 2023. Our knowledgeable sales representatives will be on hand to answer all your questions and demonstrate the Forza STi in action.
We can't wait to meet you and share the incredible capabilities of our high-speed ovens. See you there!
🍕🍝 #PizzaPastaNE2023 #ForzaSTi #HighSpeedOvens #InnovationInCooking 🍕🍝
Schedule a demo session and test your products. Get in touch with us today and let's embark on a culinary adventure that'll leave your customers craving more. It's time to take your establishment to the next level – we've got your back! E-mail [email protected] or phone +1 214-584-6269
A Wide Range of Menu Options in No Time
Say goodbye to long waits and hello to super-fast cooking. Our ovens are lightning quick, giving you the power to serve up a wide range of menu options in no time. From sizzling sandwiches and artisanal pizzas to heavenly pastries and mouthwatering meals, our ovens work their magic, leaving your guests amazed and totally satisfied.
Energy Efficiency: Sustainable Cooking without Compromise
Saving energy and saving the planet go hand in hand. Our high-speed ovens are designed to be energy-efficient, so you can do your bit while saving on costs. They heat up in a flash and use power smartly, so you can focus on serving up tasty dishes with a side of sustainability.
Compact Design for Space-Conscious Establishments​
Don't sweat the space. Our high-speed ovens are compact yet mighty, fitting into your business with ease. Expand your culinary horizons and get creative without worrying about space limitations.
No hoods needed for operation!
All of Prática's High-Speed Ovens are Ventless.
The removable catalytic converter turns grease-laden vapor into water, allowing the oven to operate with no need for exhaust hoods.
Since the catalytic converter is removable, it allows operators to perform the cleaning without the need for a maintenance service call.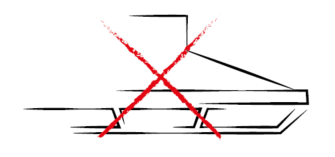 With a friendly touchscreen interface, Prática speed ovens have easy operation and quick preparations and are ideal for service with agility and quality.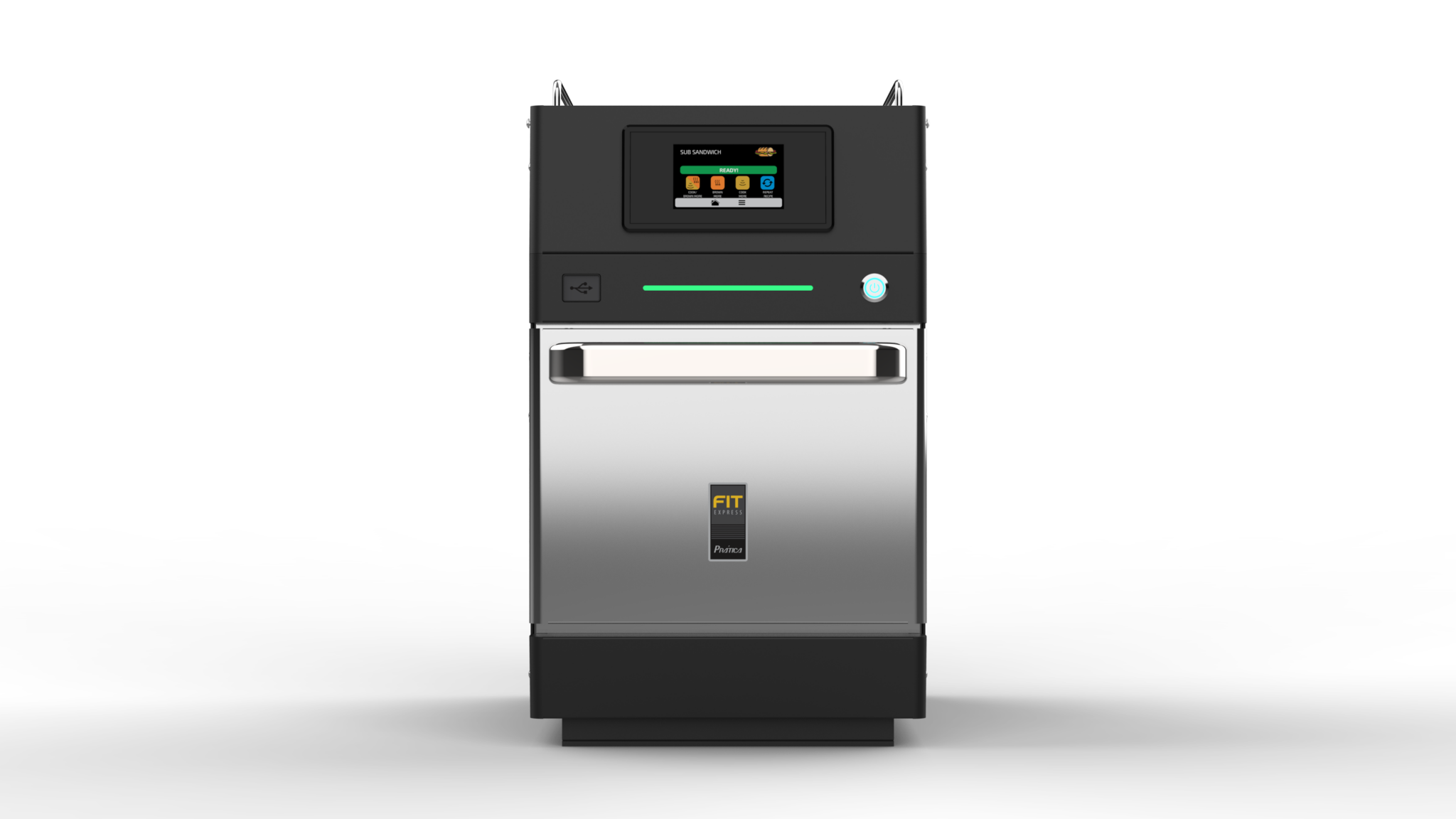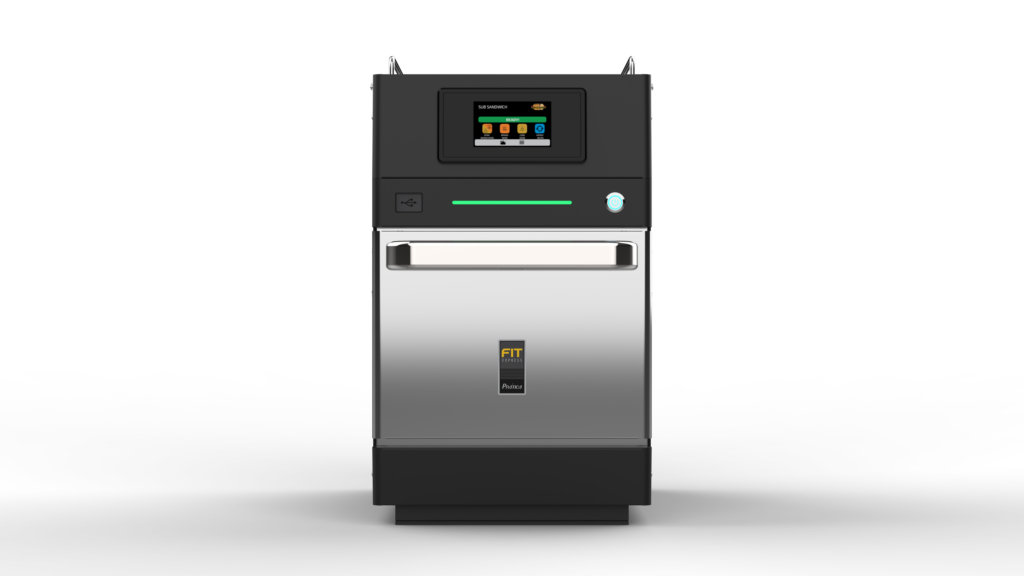 Perfect for: sub sandwiches, chicken wings, paninis, breakfast sandwiches, and more.
Available in three different colors: burnt orange, black, and silver.
Sources of heat: microwave, impinged air (high-speed air blast), and the IR element.
COPA EXPRESS is ideal for small to medium businesses.
Learn more about COPA EXPRESS High-speed commercial oven here.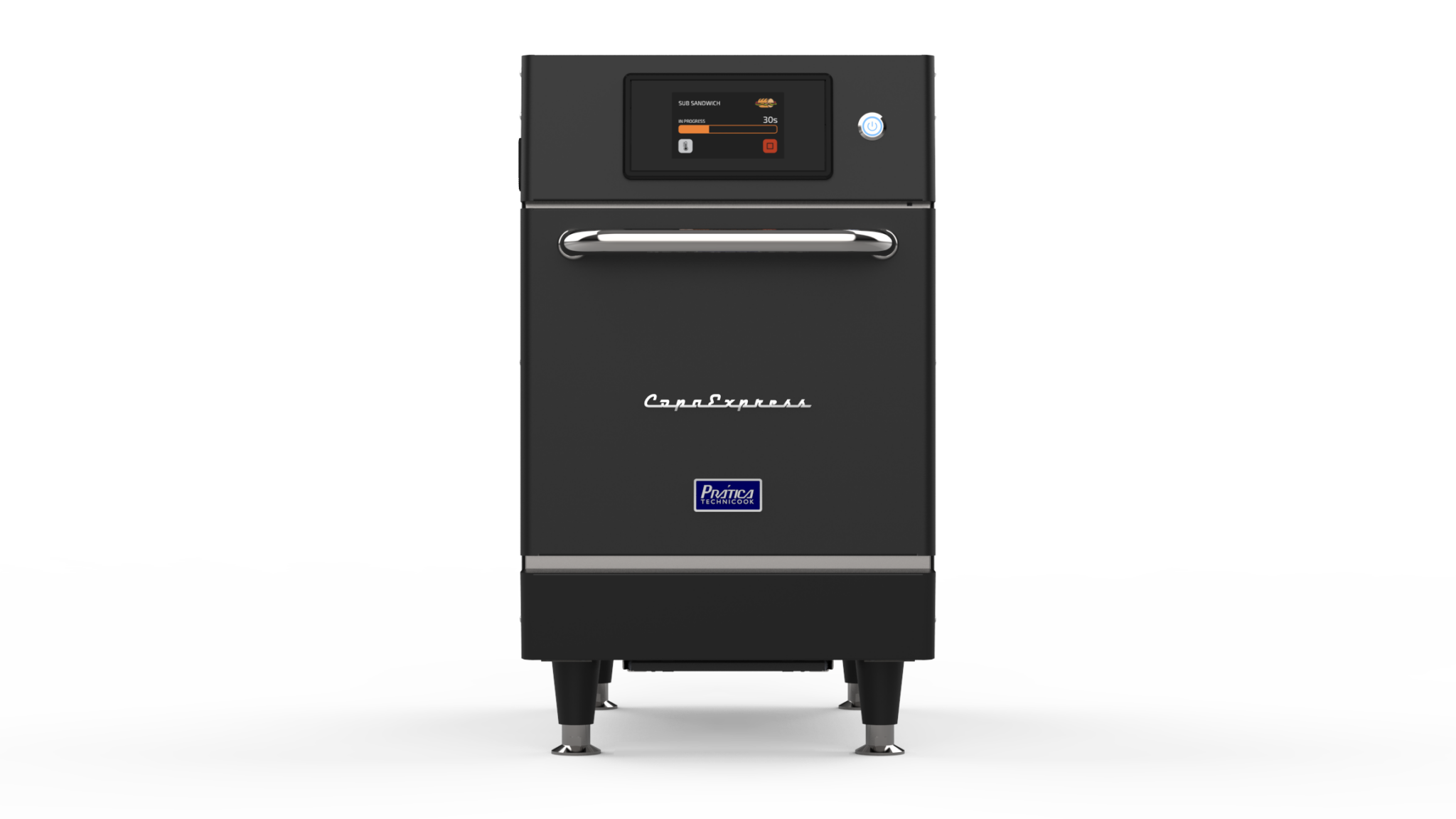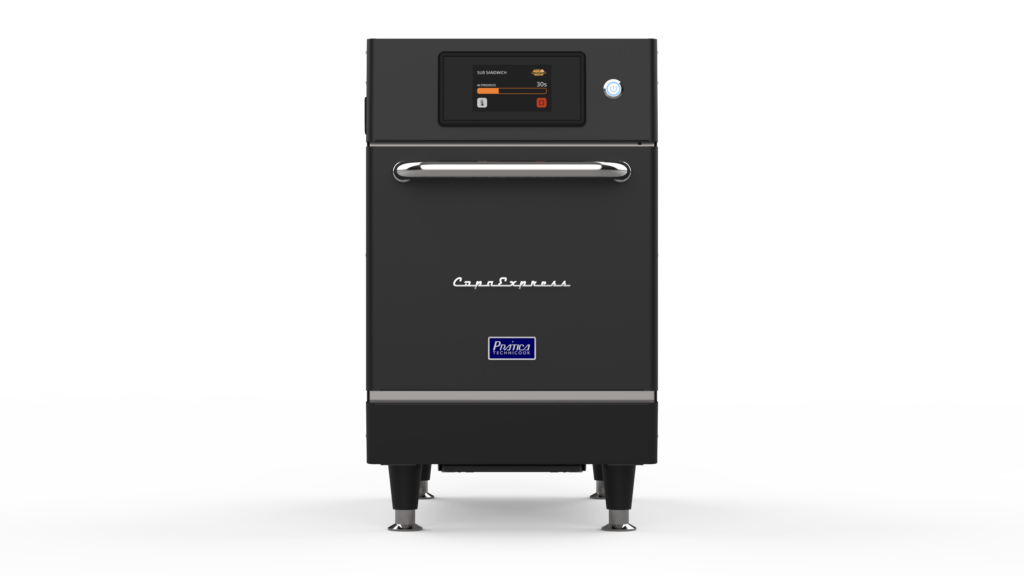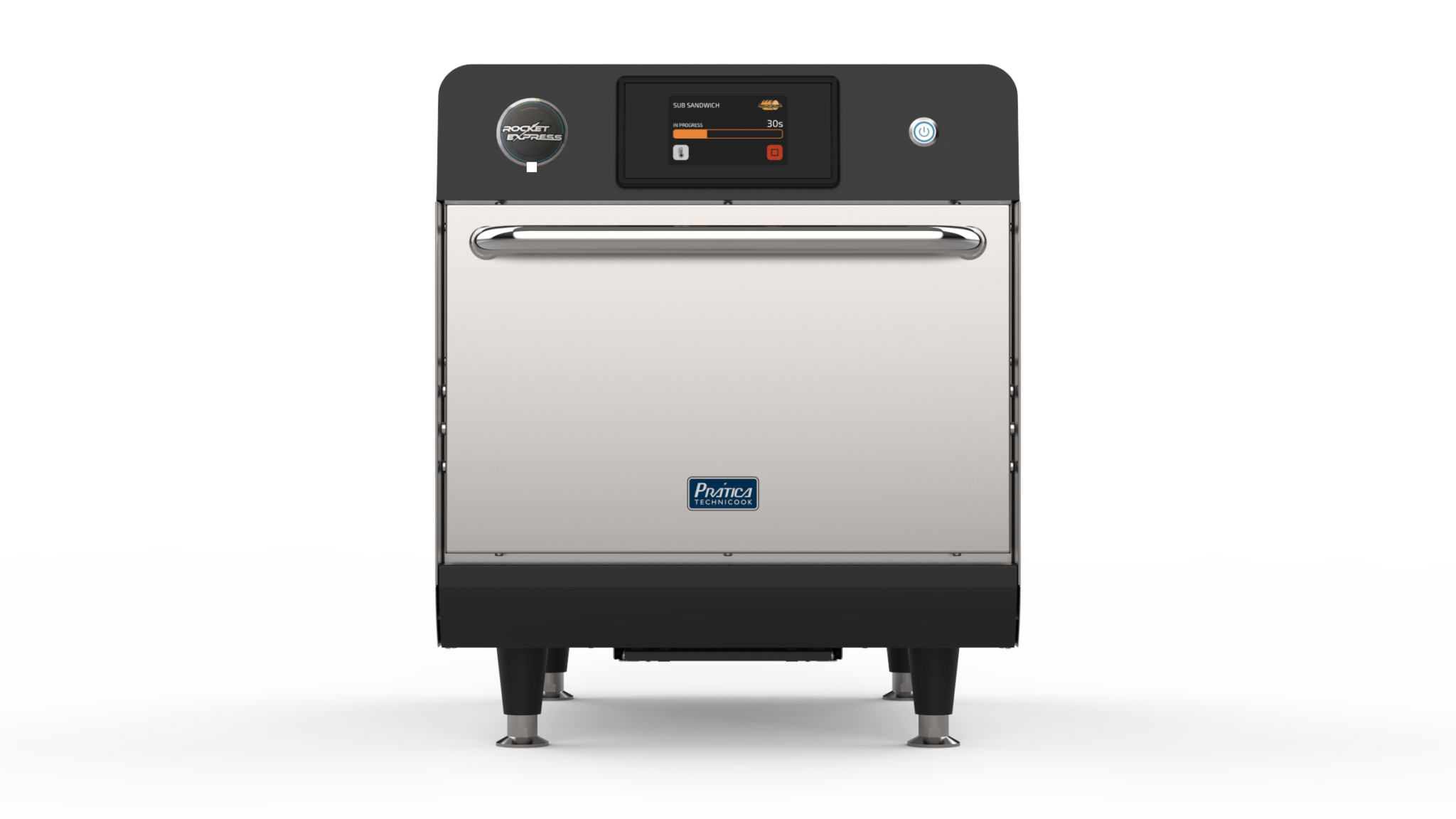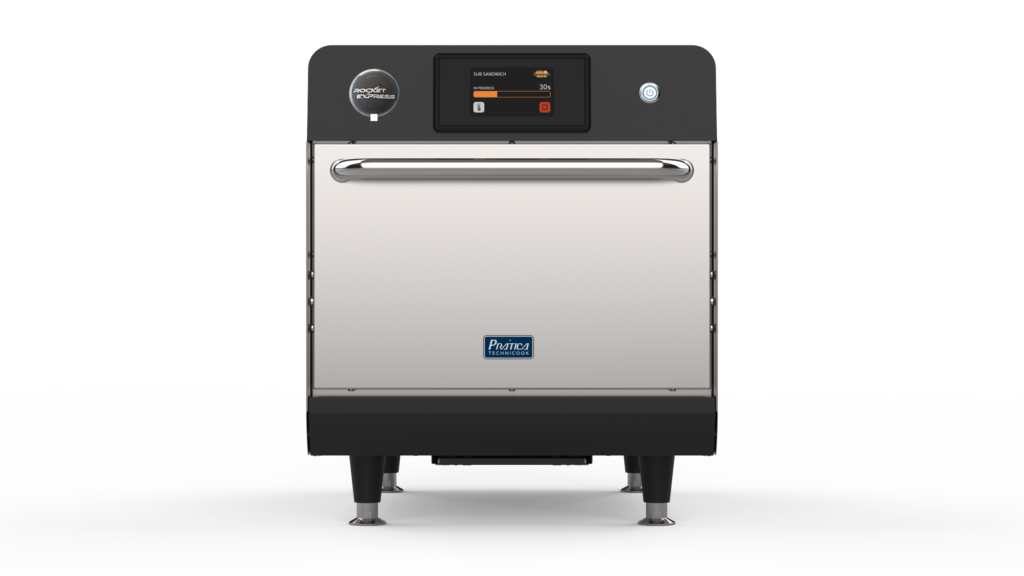 Perfect for: Pizzas, Flatbreads, Cookies, and more.
Sources of heat: impinged air (high-speed air blast), and infrared radiation.
The options available are: single and double. The double is a stacked version of the single one, each chamber operates individually.
Learn more about the FORZA STi High-speed commercial oven here.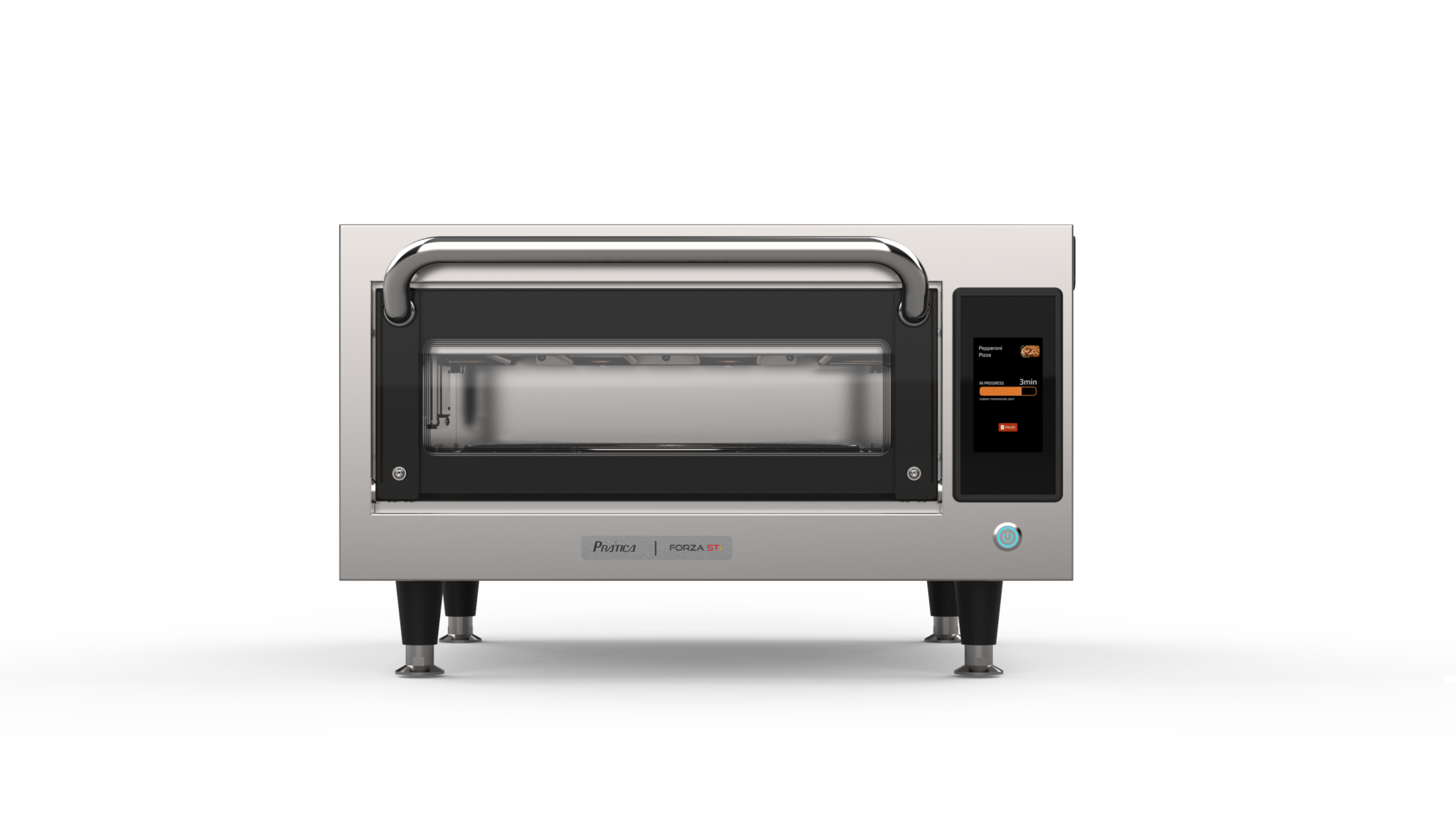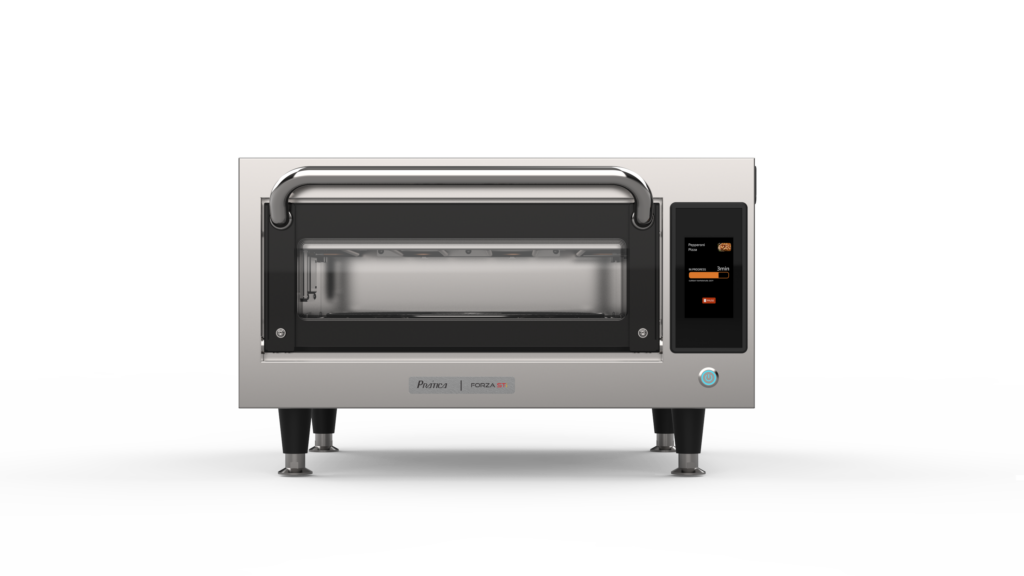 What is the best high-speed oven for my business?