Prática is the brand you can trust for innovative and efficient commercial cooking technology. Our high-speed ovens feature removable catalytic converters, saving time, space, and money. The result is top-of-the-line user convenience with advanced functionality.
Understanding Removable Catalytic Converters
Removable catalytic converters are instrumental for optimizing performance during, and after cooking. Our removable catalytic converters eliminate the need to purchase and install a separate vent hood for your commercial kitchen. The removable nature of these units makes them easy-to-clean on a daily basis, allowing you to maintain a safe and clean kitchen with no downtime. Your high-speed ovens will stay in peak condition and your business will stay at the top of its game.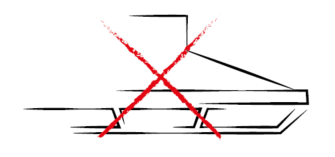 Importance of Catalytic Converters
Catalytic Converters play a vital role in high-speed ovens for commercial spaces. By turning grease vapor into water, they remove the need for exhaust hoods reducing fume emissions. In addition to creating a safer and more more eco-friendly atmosphere for your kitchen staff, catalytic converters are also beneficial to the health of your business. With no need to have service technicians uninstall, clean, and reinstall your oven, you'll see major savings in time, space, and money. 
Benefits of Removable Catalytic Converters
Easy Cleaning and Maintenance
High-speed ovens with removable catalytic converters offer ease of cleaning and maintenance. The converters minimize the buildup of grease and residue inside the oven. Additionally, because they are removable, they can be cleaned daily/as needed without specialized tools or technician services. This not only saves time but also reduces operational costs, and ensures the oven is ready for use without any downtime.
Extended Service Lifespan
A removable catalytic converter aids in extending the lifespan of our ovens. By filtering out grease and smoke particles, the converters reduce the risk of damage to sensitive components, prolonging the oven's life and making it a smart investment for your business.
The use of a catalytic converter in our ovens allows for more compact kitchen designs as it negates the need for additional vent hoods. This can lead to significant cost savings and more efficient use of kitchen space.
Experience the Future of Cooking with Prática High-Speed Ovens
Embrace the improved cleaning process, enhanced cooking efficiency, extended lifespan, reduced equipment requirement, and user-friendly experience that our high-speed ovens offer. For more information on how our removable catalytic converters work, feel free to contact us today.
Prática's High-Speed Ovens with removable catalytic converter
No hoods needed for operation!
All of Prática's High-Speed Ovens are Ventless.
The removable catalytic converter turns grease-laden vapor into water, allowing the oven to operate with no need for exhaust hoods.
Since the catalytic converter is removable, it allows operators to perform the cleaning without the need for a maintenance service call.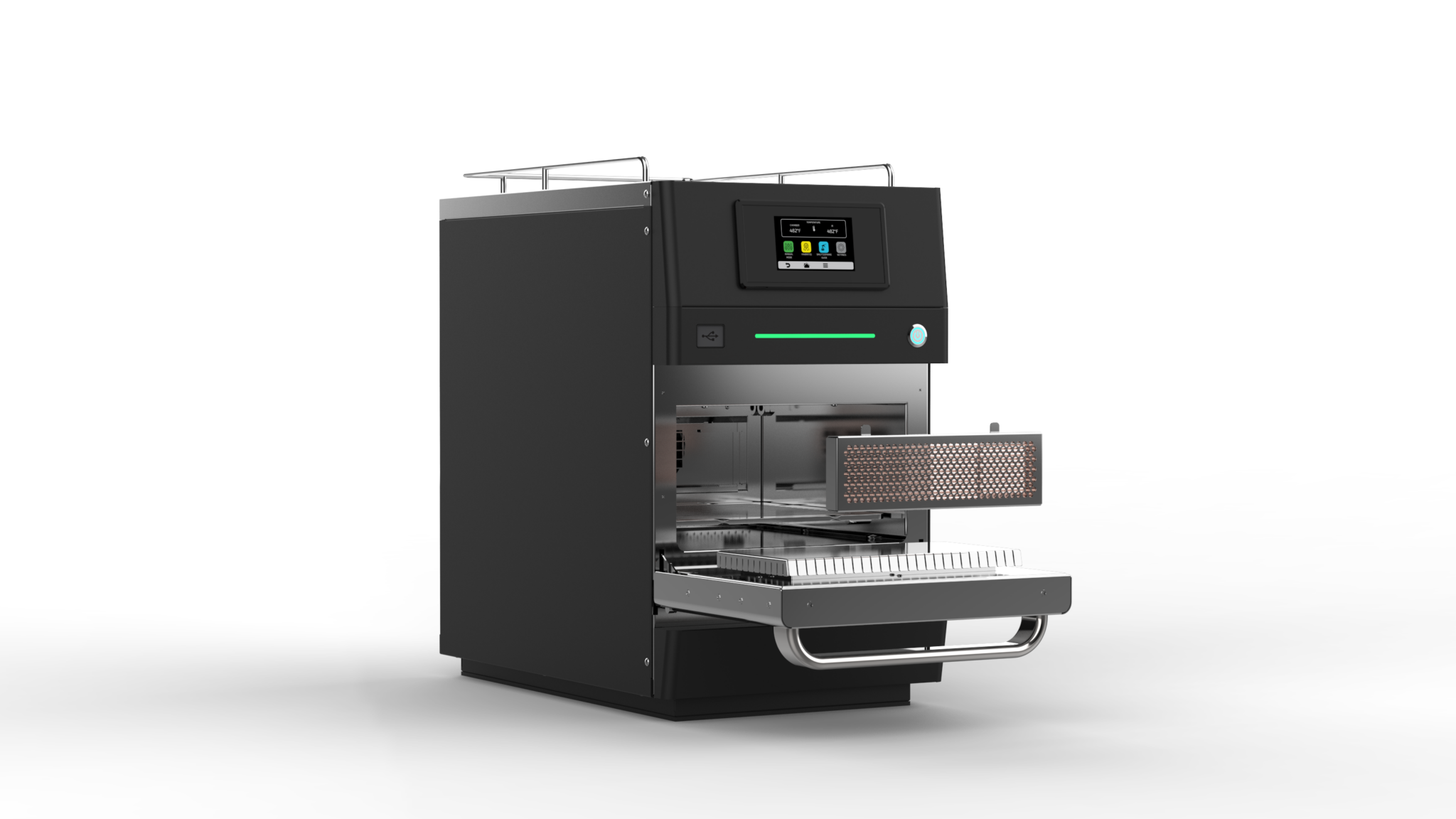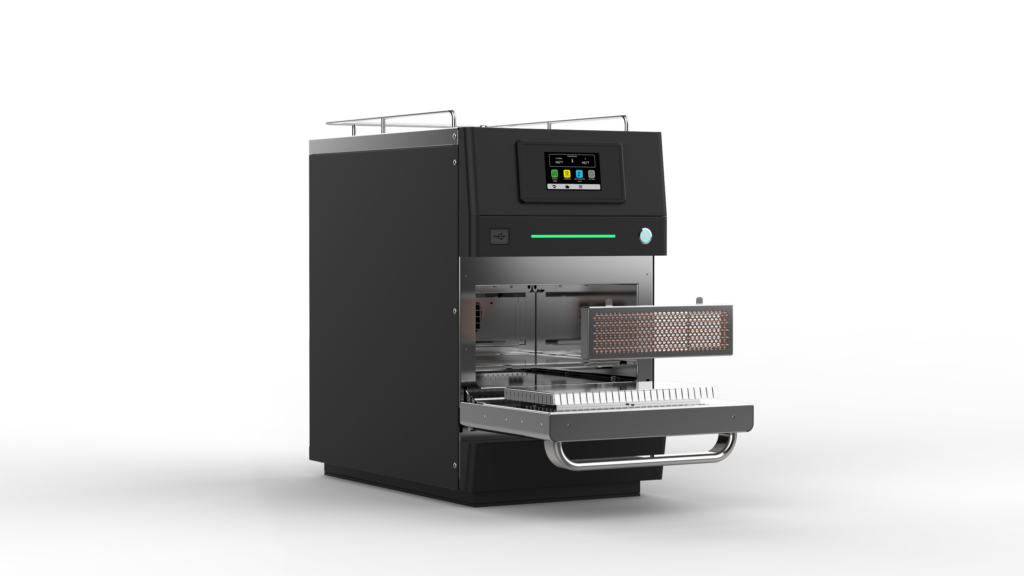 Perfect for: sub sandwiches, chicken wings, paninis, breakfast sandwiches, and more.
Available in three different colors: burnt orange, black, and silver.
Sources of heat: microwave, impinged air (high-speed air blast), and the IR element.
COPA EXPRESS is ideal for small to medium businesses.
Learn more about COPA EXPRESS High-speed commercial oven here.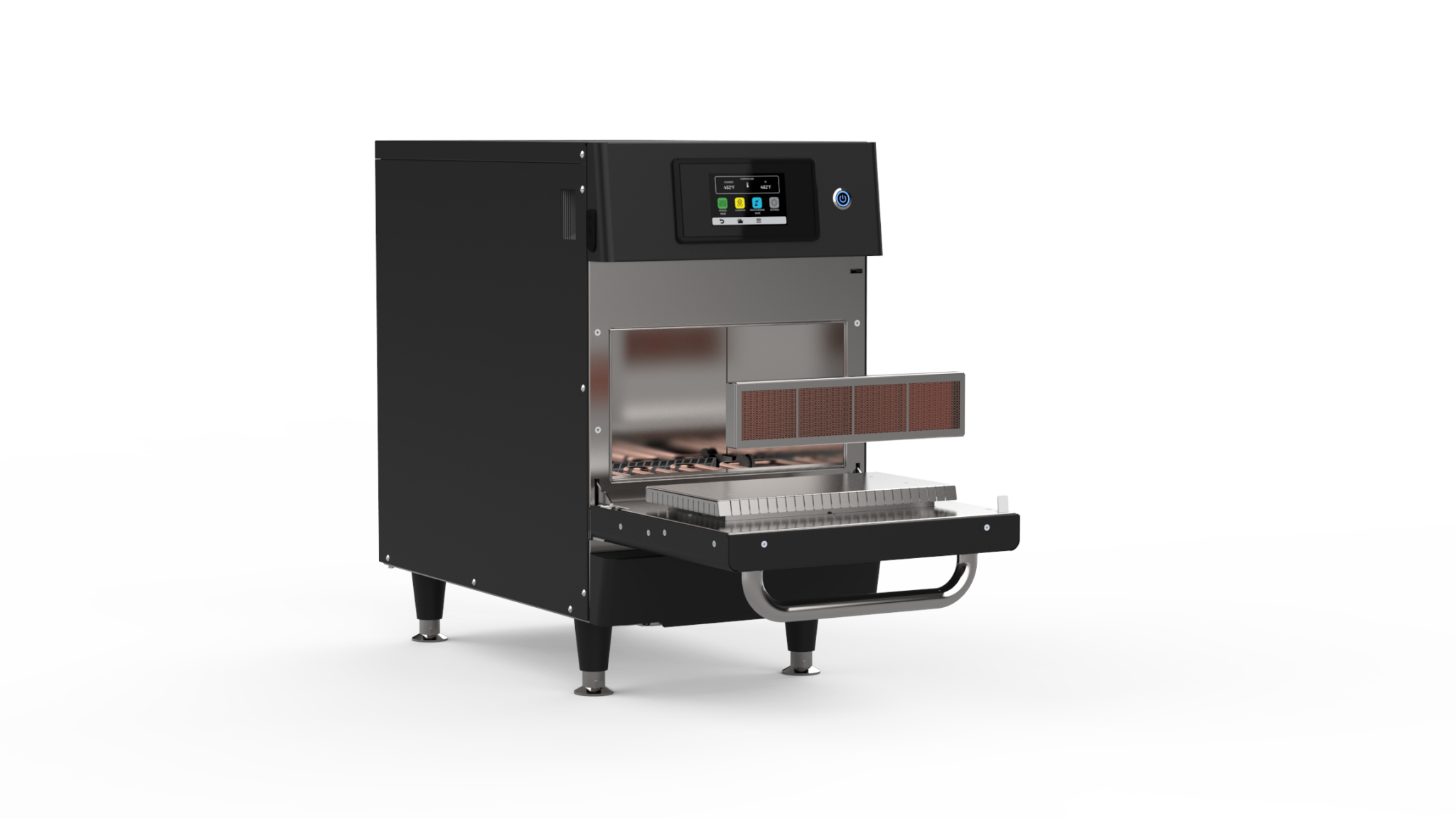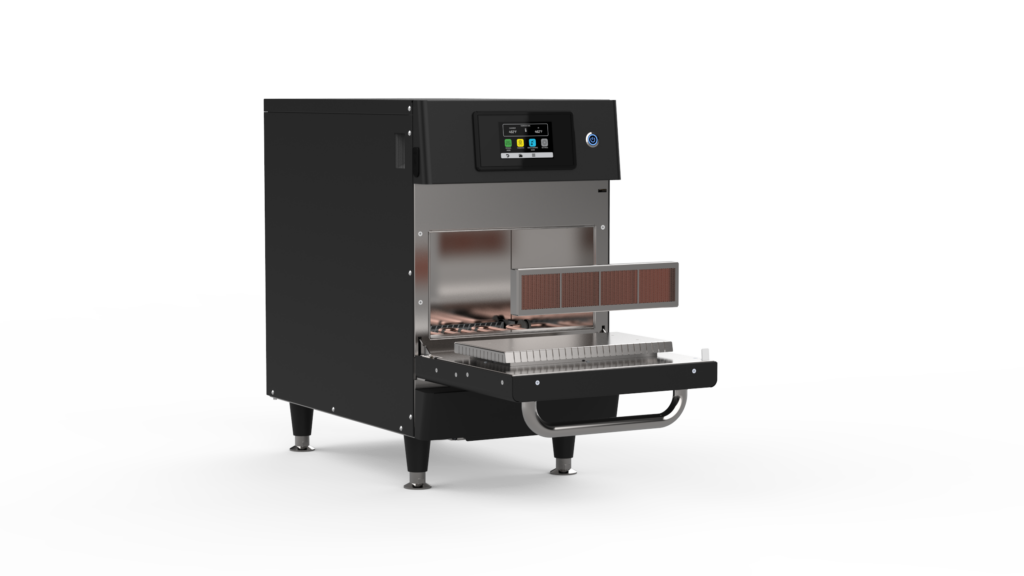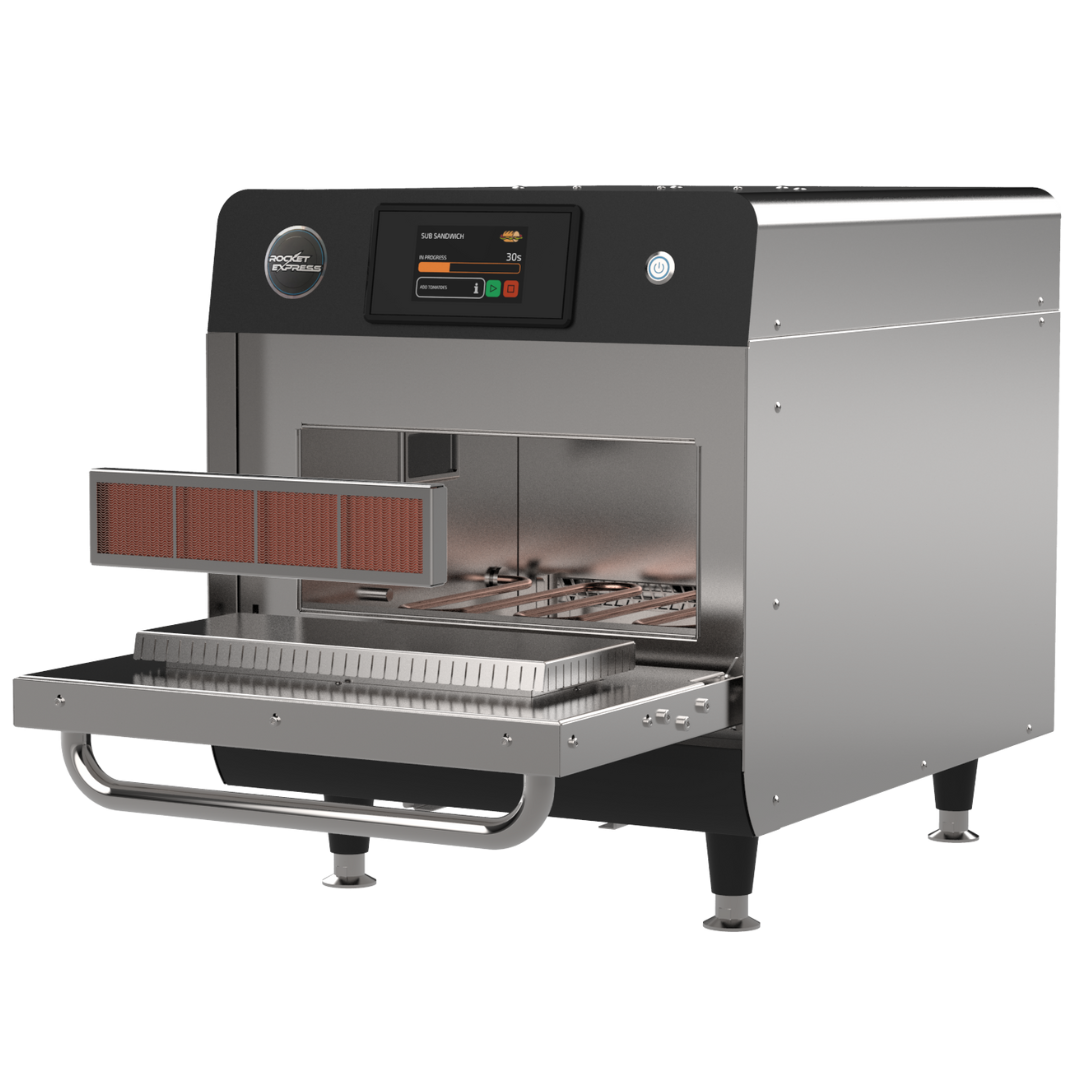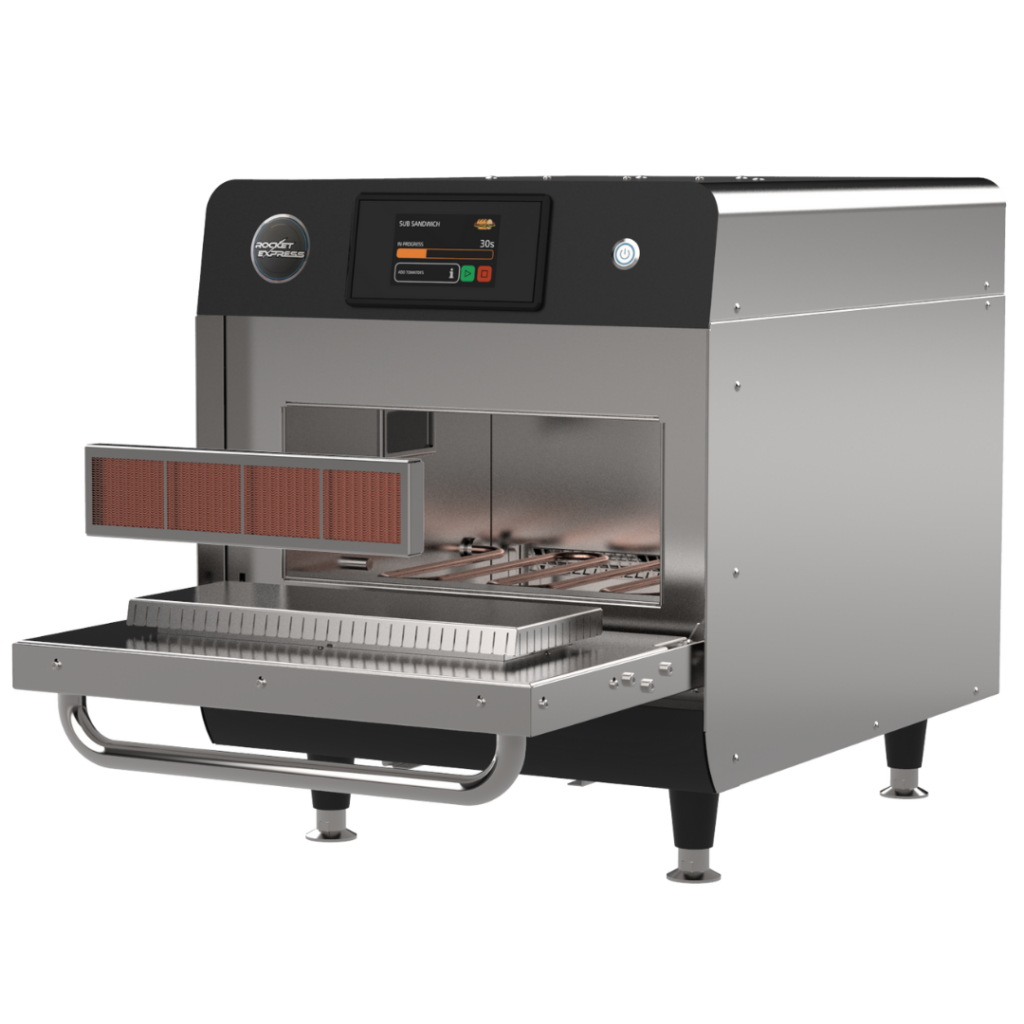 Perfect for: Pizzas, Flatbreads, Cookies, and more.
Sources of heat: impinged air (high-speed air blast), and infrared radiation.
The options available are: single and double. The double is a stacked version of the single one, each chamber operates individually.
Learn more about the FORZA STi High-speed commercial oven here.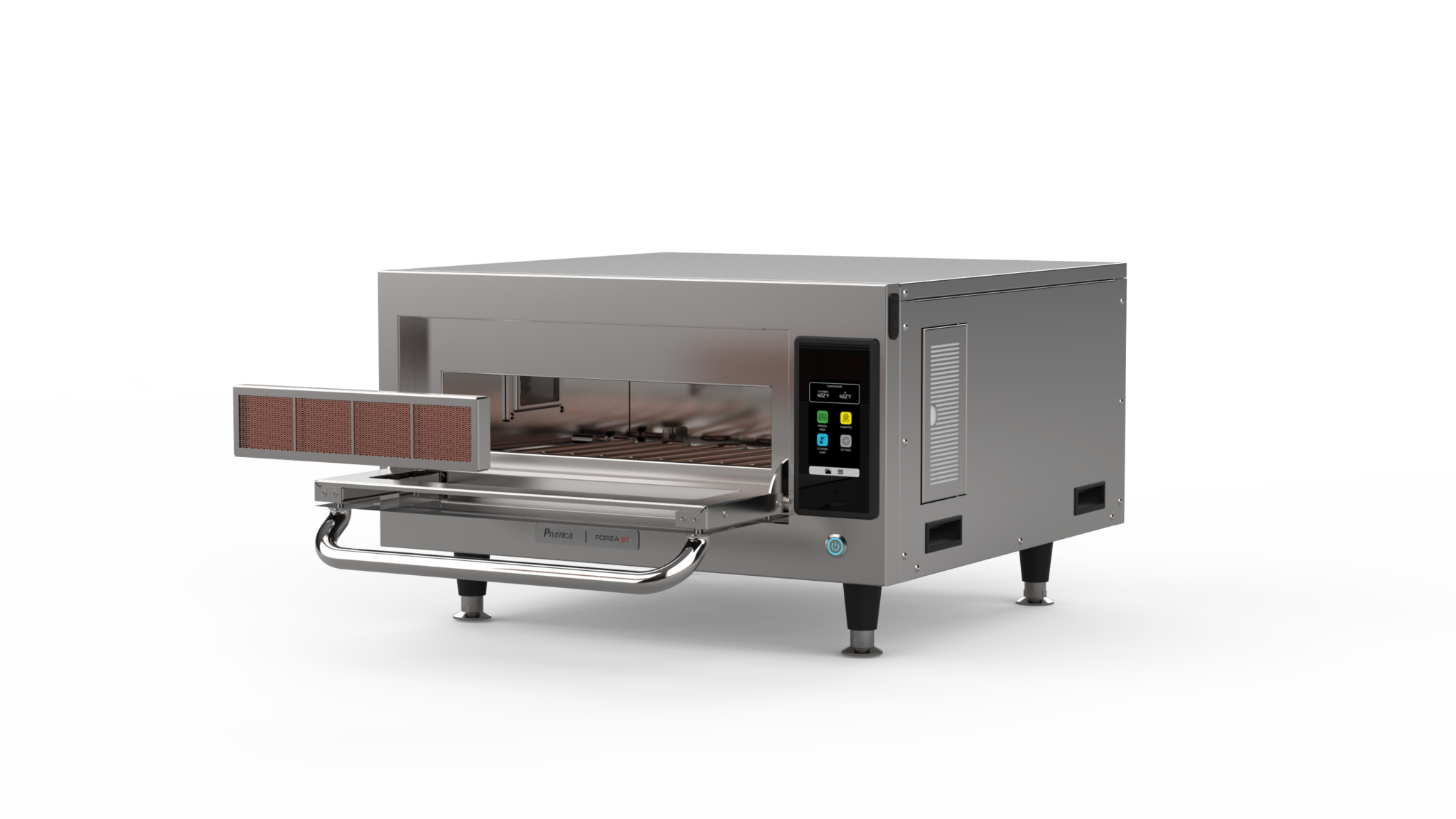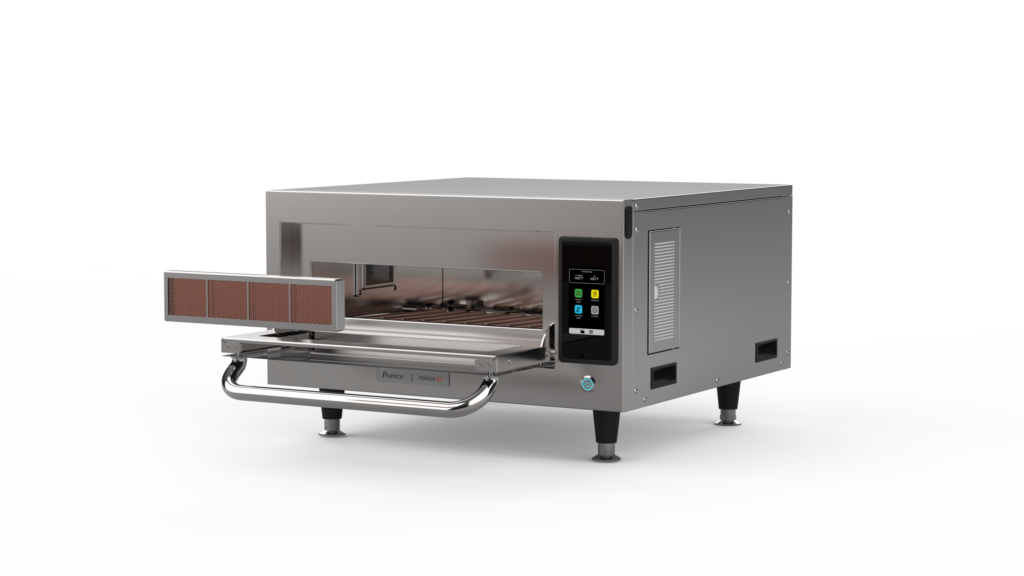 What is the best high-speed oven for my business?